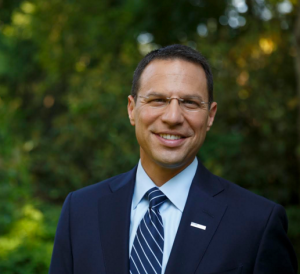 Throughout the commonwealth county parties are beginning to chose their favorites.
So far, Josh Shapiro has won the endorsement of the Democratic parties of Chester, Delaware and Montgomery Counties. That constitutes a clean sweep for the Montco native in Southeast PA (Bucks chose not to endorse anyone).
"We chose Josh because he has executive experience running the third-largest county in the state and he's unafraid to take on big fights to protect Pennsylvanians," Chester County Democratic Chair Brian McGinnis said. "Josh threw out Wall Street money managers that were ripping off taxpayers and retirees, he led the fight against the Republican's discriminatory voter ID law, and he helped the first LGBT couples in Pennsylvania marry the person they love. Josh is the kind of leader we need to restore integrity."
"I'm proud to receive such overwhelming support from Democrats in this campaign to bring integrity to Harrisburg," Shapiro responded. "Pennsylvanians deserve an Attorney General who will take on the big fights for them – from corruption in state government to the scammers who steal from seniors and polluters who poison our drinking water."
Shapiro is running against Stephen Zappala, John Morganelli and possibly Kathleen Kane in the Democratic primary for Attorney General.