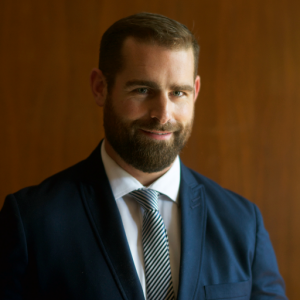 State Representative Brian Sims (D-Philadelphia) is reportedly facing an investigation by the State Ethics Commission for speaking fees and travel reimbursements he has received in office.  
The investigation, first reported by Philadelphia Gay News (PGN), was started after an anonymous source filed a complaint with the State Ethics Commission arguing Sims violated the state Ethics Act.  The act prohibits elected officials profiting from their positions.  
"The Investigative Division of the State Ethics Commission has initiated a full investigation in relation to the complaint," read a letter from the Ethics Commission Executive Director Robert Caruso dated March 31st.  
Sims has been under scrutiny since multiple news agencies began looking into his speaking engagements around the world.  
The complaint cited a report from City & State detailing issues with Sims' reporting travel reimbursements and making over $42,000 in speaking fees since taking office.  
Update: an earlier edition of this article stated Sims had made $42,000 in speaking fees in the year prior to the report.  The it has been updated to reflect that the fees were from his entire time in office.
Often, ethics complaints are filed as a way to generate negative news stories about a candidate and sway public opinion against a candidate.  
This report though is of the investigation taking place, not a complaint being filed.  According to PGN, the State Ethics Commission received around 500 complaints a year, while only 125-150 of those result in an investigation being opened.  The investigations last 60 days, which would put the conclusion of this investigation at the end of May.