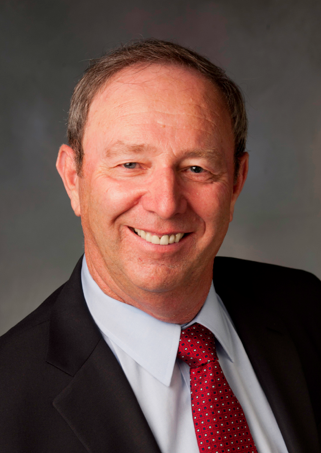 GOP Senate hopeful Tom Smith has consistently spoken out against tax increases on the campaign trail. But the Pa. Democratic Party says his record as a Plumcreek Township Supervisor in the 1970s undermines his credibility on the issue.
Smith served as Supervisor in the late 1970s and early 1980s, and as President of the Board from 1978 to 1981. During that time, Democratic Party research shows, the Board maintained an existing local tax, increased the mill rate, and instituted two new taxes.
Smith's campaign says his votes have been exaggerated and taken out of context – and the fact that Democrats are targeting him confirms that Smith is a threat to U.S. Sen. Bob Casey.
In each case, tax rates in the small Armstrong County municipality were in line or lower than neighboring local governments and instituted a decade later than most in Pennsylvania.
These are the specific items in question, in chronological order. The Plumcreek Board was unanimous in each of the following decisions:
Mill Rate Increase
In 1975, the Plumcreek board voted to increase the real estate tax rate from 6 to 8 mills. The average rate in Armstrong County at the time was 10.5 mills. The increase amounted to roughly $10 annually on a property worth $50,000.
Earned Income Tax
In 1977, the Plumcreek Board created an income tax. The levy was enabled and encouraged by Act 511, the "Local Tax enabling Act," which passed the state legislature in 1965. Each municipality in Pa. levies such a tax at the same rate. Reports from the time indicate that no Plumcreek resident opposed the measure at a public meeting on the subject.
Real Estate Transfer Tax
In 1978, Smith motioned to create a 1 percent real estate transfer tax. It too was enabled by Act 511. A majority of Pa. municipalities at the time levied such a tax; 1 percent was at the mid to low range of the tax rate.
Per Capita Tax
The Pa. Dems note that Smith voted to continue an existing per capita tax on Plumcreek residents during each year of his service. The tax predated Smith's time on the Board, and the rate did not increase during his tenure.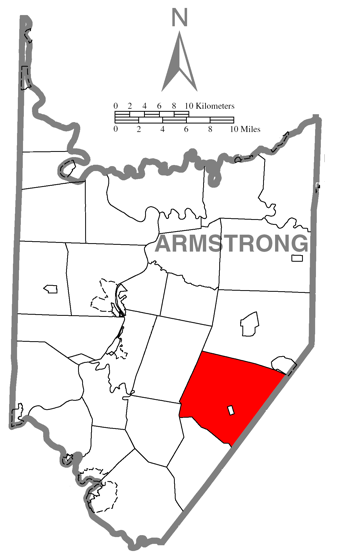 Smith says his votes matched with what residents wanted. Born and raised in Armstrong County, Smith founded and built a mid-sized coal mining operation in southwest Pa. He sold the business in 2010 for tens of millions of dollars.
"I'm very proud of the terms I served in Plumcreek Township. We had a budget, we lived within it, and I think if you check with the people of Plumcreek Township, they were very pleased, too," Smith said.
Each of those taxes is fairly standard, says Richard Vilello, President of the Pa. League of Cities and Municpalities. Vilello is the Mayor of Lock Haven. He said that in a township the size of Plumcreek (about 2,000 residents), the revenue most likely paid for police and firefighting services, paving and plowing roads.
"That's not very high," he said of the mill rate. "I'm sure they're portraying it as a 25 percent increase, but when you work it out it's only a few dollars."
But the size of the taxes don't matter, say the Pa. Dems, noting that the first three of the above four items would violate the "Taxpayers Protection Pledge" of Grover Norquists's Americans for Tax Reform. Candidates taking the pledge agree not to increase taxes or create new ones without corresponding tax cuts elsewhere.
"Before Tom Smith was a millionaire coal baron and Tea Party leader, he was voting to raise income taxes and property taxes," said Democratic Party spokesman Mark Nicastre. "Tom Smith is spending millions of dollars from his personal fortune to cover up his real record."
Tom Smith, Democrat
In any case, the votes feed into a narrative of Smith that opponents have been trying to paint for months.
Smith, 63, was a registered Democrat from age 18 until August 2011. But he has avoided criticism over his recent party switch thanks to a decades-long record of supporting conservative candidates and causes. Of over $250,000 in political contributions, only $2,400 went to a Democrat: Rep. Jason Altmire, in 2009. Altmire enjoys relatively solid support from the coal mining industry.
Smith served as a Democratic county committeeman at the same time as he was the leader of the Indiana-Armstrong Tea Party Patriots, but was removed from the committee for supporting Republicans.
Critics have had a hard time making the Democrat attack stick. They hope the tax votes will help bring that message home with GOP voters.
"Tom Smith is a lifelong Democrat, an elected Democratic Party official, and a donor to Democrats. So it should not surprise anyone that he also has a history of voting to raise taxes multiple times," said Peter Towey, campaign manager for Steve Welch. "What's shocking is that anyone could believe his claims to be a conservative Republican."
Welch's campaign is particularly interested in painting that picture. An entrepreneur from Chester County who was endorsed by the Pa. Republican state committee, Welch has his own partisan difficulties.
He switched from Republican to Democrat in 2005, contributed $300 to Joe Sestak in 2006, and voted for Barack Obama in the 2008 Democratic primary before voting for John McCain in the fall and switching back to the GOP in 2009.
The subject was front and center during Saturday's debate at the Pa. Leadership Conference, an annual meeting of conservative activists, and frequently arises during forums and debates.
As for Smith's campaign, they say that claims by Democrats the votes mean little except that Smith is a front runner.
"It's no surprise Democrats have to distort the truth to attack Casey's most formidable opponent, Tom Smith," said campaign manager Jim Conroy. "Tom's private sector experience creating good American jobs and his support for commonsense conservative policies are exactly what the people of Pennsylvania are looking for – and are in stark contrast to Senator Casey's record of  spending, taxing and growing the massive debt."
The other GOP candidates are David Christian, a veterans advocate and businessman from Bucks County; Sam Rohrer, a former state representative from Berks County; and Marc Scaringi, an attorney from Cumberland County.