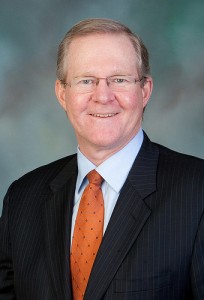 Despite announcing his retirement earlier this year, Speaker Sam Smith (R-Jefferson) earned a new accolade this week.
Smith was named the 2014 Chairman of the Republican Legislative Campaign Committee.
The Republican Legislative Campaign Committee (RLCC) is the only national organization dedicated exclusively to electing Republicans to state legislatures, started in 2003. The RLCC provides financial training and strategic assistance to state legislatures, ensuring that candidates are equipped with the tools necessary to run effective and efficient campaigns, including campaign training schools in key states across the country.
According to the RLCC website, as Chairman, Smith's goal will be to help states nationwide retain or gain a Republican majority in state legislatures as he did in Pennsylvania in 2010.
Smith was first elected to the General Assembly in 1986, succeeding his father, L. Eugene "Snuffy" Smith, who represented the 66th Legislative District from 1963 to 1985.
He announced his retirement earlier this month, and his 2012 challenger was already announced to run in the seat, Cris Dush. The seat encompasses parts of Armstrong, Indiana and Jefferson Counties. It's deeply red, 55.1% GOP to 35.1% Dem.