By Ali Carey, Contributing Writer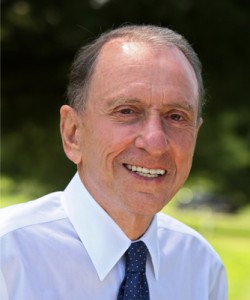 It's a somewhat familiar trend: Pa. Democrat says President Obama will have a tougher time in the Keystone state this year compared to 2008, RNC and PAGOP forward the press clips.
This week, they highlighted two former rivals: Arlen Specter and Joe Sestak.
Peter Nichoas of the Los Angeles Times reported Tuesday that a loss in Pennsylvania "would all but doom the president's reelection hopes."
Tuesday, in an interview with the Morning Call, former U.S. Senator Arlen Specter said:
"I think it is tough, I think Pennsylvania's economy is hurting."
Specter argued that Obama's weakened support in Pa. is a result of his disengagement in the state's issues.
"There are thousands of jobs at stake," Specter said. "(Obama) has to become engaged in issues like that if he wants to carry the state…that money was taken from us and he hasn't done anything about it."
"He's going to have to have his attention to practical matters like that if he's going to be re-elected," Specter concluded.
Pennsylvania Democrat and former U.S. candidate who lost to Republican Pat Toomey in 2010, Joe Sestak, agrees Obama has a hard road ahead of him in Pa.
"The race is going to be a nail-biter for him, particularly if Gov. Romney,"is his opponent, Sestak said.
As for Obama's presidency and the partisan gridlock in Washington, Sestak said, "There was a promise that this wasn't going to be a red-blue battle — that it was going to be something different. It never came about, and people have a right to be disappointed. It is tough, sure, but he's the captain of the ship."