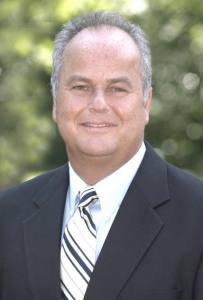 State Rep. John Galloway is considering a run for Lieutenant Governor according to Gary Weckselblatt of the Bucks County Intelligencer. Galloway (D) represents a district in lower Bucks County and was first elected in 2006.
"I'm going to travel the state, and I'm going to talk to people to see who out there believes the same as I do," Galloway said Tuesday. "I'm going to try and create a coalition."
Galloway framed his potential bid as a response to being recruited by higher ups. Why? Because "the 'Nancy Pelosi-wing' of the Democratic Party is 'overrepresented'" and Galloway casts himself as a moderate.
"I do think we need to find ways to compromise, and get something accomplished in Pennsylvania," Galloway told the Intelligencer. "There are a lot of issues out there right now that make sense if you take the middle ground. That's where I'm at. I firmly believe we're the silent majority."
Geographically, the current crop of gubernatorial candidates does overrepresent the more liberal southeast Democratic base which Galloway shares. None of the declared or likely candidates lives west of the Susquehanna River valley or north of the Lehigh Valley.
The growing field of candidates for Lieutenant Governor is less so – particularly those from western Pa.
Three candidates have declared for Lieutenant Governor thus far: Harrisburg city official Brenda Alton, Harrisburg City Councilman Brad Koplinski, and Bradford County Commissioner Mark Smith.
Potential candidates include Former Congressman Mark Critz (D-Cambria), PA State Education Association President Mike Crossley of Pittsburgh, State Sen. Larry Farnese (D-Phila), Northampton County DA John Morganelli, State Rep. Brandon Neuman (D-Wash) and State Sen. John Wozniak (D-Cambria).
The current Lt. Governor, Jim Cawley, is also a Bucks native and former county commissioner, which reinforces the southeastern county's role as a major battleground in 2014.