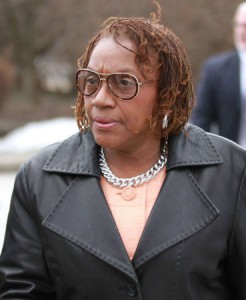 It's looking like the long, sad saga of State Senator LeAnna Washington is coming to an end.
According to Jessica Parks of the Philadelphia Inquirer, Sen. Washington will plead guilty to one or both of the charges of theft of services and conflict of interest leveled against her.
It has not been disclosed if she'll face jail time as part of this negotiated deal.
The legislator was felled by the revelation that she ordered her staff to do campaign work on government time.
"I am the f-ing senator, I do what the f- I want, and ain't nobody going to change me," she allegedly told her former Chief of Staff. "I have been doing it like this for 17 years. So stop trying to change me."
Sen. Washington lost her primary battle earlier this year.