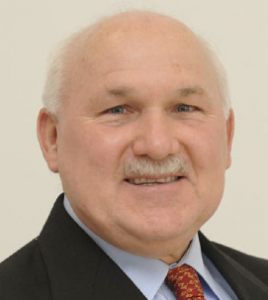 By Ben Hulac, Contributing Writer
Steve Urban, a councilman for Luzerne County, confirmed with PoliticsPA Thursday that he is circulating petitions to run for U.S. Congress. He would be representing the recently redistricted PA-17.
PoliticsPA previously reported that Steve was circulating petitions. We reported then that if Urban enters the race, it would be a big boon to Holden. He would likely split the Lackawanna-Luzerne bloc that is key to Cartwright's campaign.
Urban, 59, would face Rep. Tim Holden, the number two most senior Democrat on the House Agriculture Committee. Holden most recently made national headlines when he withdrew support for the Stop Online Piracy Act.  
There is currently another Democrat in addition to Rep. Holden in the race. Moosic-based attorney Matt Cartwright jumped into the race for the 17th Congressional District, he formally declared his candidacy on Jan. 24.
When asked about the most important issues for the PA-17 campaign, and to the region he would be representing if elected, Urban cited the economy, local businesses and regional growth —all part of the same problem in one way or another.
Stephen is currently working in Luzerne County, but spent 24 years in the U.S. Army, retiring at the rank of Lieutenant Colonel. He served in the Vietnam and Persian Gulf Wars, and also was deployed in Saudi Arabia, Kuwait and Iraq. More recently, Urban worked at the Pentagon in Washington D.C. for four and a half years.
Urban had the following to say about Matt Cartwright. "I don't think he's ever run for public office before," he said. When asked about he's outlook on the race and how he felt he would fare, Urban said: "You've always got to run like you're behind in the race."
"I know the district well," said the Wilkes-Barre resident. "People in the area know my name from fighting corruption in Luzerne County."