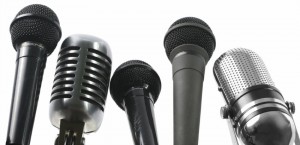 Every Friday afternoon, we provide a preview of the various Sunday morning political talk shows that are filmed and broadcast throughout the commonwealth.
Our hope is to alert readers to the important interviews and insights that each show in their region offers.
We're just starting out and our hope is this feature will grow with time. So, if there is a program you'd like to recommend or, better yet, you work for a program not yet featured here send us a message (sysnyder@politicspa.com) and we'll try to include it.
@Issue
NBC10-Philadelphia-11:30 a.m.
Host: Jim Rosenfeld
All six Democratic candidates for Mayor of Philadelphia will be featured. They will discuss their vision for the future of the city. Plus, Milton Street addresses the attempts to get him off the ballot.
Face the State
CBS21-Harrisburg-11:30 a.m.
Host: Rob Hanrahan
This week we have Senator Judy Schwank (D) Berks County. We're talking about a new bill to expand the revenge porn legislation, also Industrial hemp in PA. Tony and Charlie are here for the roundtable…and WHP 580's RJ Harris.
Inside Story
6abc-Philadelphia-11:30 a.m.
Host: Tamala Edwards
Guests: George Burrell
Brian Tierney
Nia Meeks
Ed Turzanski
Journalists Roundtable
PCN-Harrisburg-8:30 p.m. (Rerun from Thurs.)
The budget hearings have concluded in the General Assembly, the PA Supreme Court has ruled on the grand jury case involving PA Attorney General Kathleen Kane, and natural gas pipelines are in the news. Coming on the program this week to talk about these and other political headlines are R.B. Swift, Times-Shamrock, Bureau Chief; Andrew Staub, PA Independent, Bureau Chief; and Wallace McKelvey, with PennLive. Topics will include the verdict handed down by the PA Supreme Court this week in the grand jury leak case involving Attorney General Kathleen Kane and the attorney general election in 2016. Also discussed are the PA budget, Governor Tom Wolf's property tax proposal and natural gas pipeline construction in PA. Our host for this week is Brian Lockman. Link here.
Pennsylvania Newsmakers
WGAL Channel 8 (Harrisburg and Lancaster) Sunday, April 5th at 7:30 AM
Pennsylvania Cable Network, Sunday, April 5th at 4:30 PM
WBPH (Lehigh Valley and Philadelphia) Monday, April 6th at 8:30 PM
WKBS 47 (Altoona) Saturday, April 11th at 9:30 AM
WPCB 40 (Pittsburgh) Saturday, April 11th at 9:30 AM
This week's Pennsylvania Newsmakers features an interview with Dr. Stuart Shapiro, CEO of the Pennsylvania Health Care Association, who discusses health care for the elderly, the state budget, and tort reform. Then, joining host Terry Madonna are journalists Mary Wilson of PA Public Radio and Karen Langley of the Pittsburgh Post-Gazette, for an update on the legal challenges confronting Attorney General Kathleen Kane, and efforts to add sexual orientation and gender identity law to the state's anti-discrimination law. Link here.