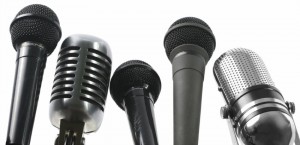 Every Friday afternoon, we provide a preview of the various Sunday morning political talk shows that are filmed and broadcast throughout the commonwealth.
Our hope is to alert readers to the important interviews and insights that each show in their region offers.
Inside Story
6abc-Philadelphia-11:30 a.m.
Host: Monica Malpass
Host Monica Malpass and the Insiders breakdown what an overhaul of the U.S. Justice System would truly look like based on President Obama's speech delivered here at the NAACP convention in Philadelphia this week. Topics also discussed include Pat Toomey raising millions for his senate seat re-election, could Katie McGinty be an effective challenger, why the PA budget negotiations have stalled and how can Philadelphia increase minority recruitment in law enforcement. From left to right…but always local – get the Inside Story.
Roundtable
Sharmain Matlock-Turner
Christine Flowers
Pedro Ramos
Val DiGiorgio
KD/PG Sunday Edition
CBS2-Pittsburgh-11:30 a.m.
This Sunday morning on the "KD/PG Sunday Edition" – with KDKA-TV News Anchor Stacy Smith and John Allison – Associate Editor of the Pittsburgh Post-Gazette, Republican Congressman Mike Kelly – from Pennsylvania's 3rd Congressional District – including Butler County – has harsh words about the U.S.-Iranian agreement – announced this past week – to stop Iranian production of nuclear material. Kelly shares his thoughts, too, on federal funding for Planned Parenthood, continuing problems with veterans' care, and EPA regulations affecting the coal industry, in Pennsylvania.
Pennsylvania Newsmakers
WGAL Channel 8 (Harrisburg and Lancaster) Sunday, July 19th at 7:30 AM
Pennsylvania Cable Network, Sunday, July 19th at 4:30 PM
WBPH (Lehigh Valley and Philadelphia) Monday, July 20th at 8:30 PM
WKBS 47 (Altoona) Saturday, July 25th at 9:30 AM
WPCB 40 (Pittsburgh) Saturday, July 25th at 9:30 AM
This week's Pennsylvania Newsmakers features Terry Fitzpatrick, CEO of the Energy Association of Pennsylvania, for a discussion of the impact that climate change legislation and regulation has had on energy companies and their customers. Then, joining host Terry Madonna are Lisa Scullin, Vice President of Communication for the Milton Hershey School, and Tatiana Ariola, a member of Milton Hershey's Class of 2015, for an examination of college readiness programs. Link here.
The Sunday Business Page
CBS2-Pittsburgh-6:30 a.m.
This Sunday morning on KDKA-TV's "The Sunday Business Page", with KDKA-TV's Money & Politics Editor, Jon Delano, hosting:
On this week's broadcast – the end of an era – as Macy, Incorporated announces that it will close its Downtown Pittsburgh store at 5th and Smithfield – formerly, Kaufmann's Department Store. What does this mean, for Downtown Pittsburgh retail, can Pittsburgh recruit another department store, (as this move will leave them with no Downtown department store shopping facility) and what went wrong? Our guests include Audrey Guskey, Ph.D. – Associate Professor of Marketing at Duquesne University's Palumbo-Donahue School of Business – and Tom Windfelder – the last general manager of Kaufmann's Department Store, before Macy's took over the Kaufmann's stores (Windfelder is now an investment advisor representative and partner with Benchmark Financial Advisors & T.Brooks Financial Networks).
Then, changes, in the funding of the popular Pittsburgh Promise college scholarship for qualified Pittsburgh Public Schools students. In order to insure the future of the fund, scholarship levels are being scaled back – from $40,000 to $30,000 – per student – or, from $10,000 to $7,500 a year – per student. Saleem Ghubril – Executive Director of the Pittsburgh Promise – joins us – for perspective, on the success of the fund, and its financial health.
Finally, we'll celebrate the success of NASA's nine-and-a-half year, three-billion mile journey to Pluto – and their New Horizons space mission. Our guest is Charissa Sedor – Assistant Manager of the Carnegie Science Center's Buhl Planetarium.  Pluto – once a planet, then "demoted", to a "dwarf planet", will receive its "due" attention, on this broadcast!