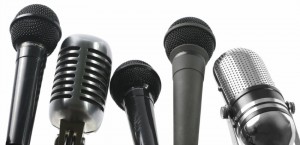 Every Friday afternoon, we provide a preview of the various Sunday morning political talk shows that are filmed and broadcast throughout the commonwealth.
Our hope is to alert readers to the important interviews and insights that each show in their region offers.
@Issue
NBC10-Philadelphia-11:30 a.m.
Host: Jacqueline London
1)      Underage Drinking
2)      Priest-turned-author writes about Clergy Sex Abuse
3)      Local ties to the Paul Walker tribute song "When I See You Again"
4)      Summer Travel
Face the State
CBS21-Harrisburg-11:30 a.m.
Host: Rob Hanrahan
A recap of our town hall meeting on medical marijuana with Montel Williams. And we have Journalist and Author Chris Papst talking about his book, Capitol Murder, An Investigative Reporter's Hunt for Answers in a Collapsing City.
Inside Story
6abc-Philadelphia-11:30 a.m.
Host: Matt O'Donnell
Host Matt O'Donnell steps onto a NEW set as he and the panelists discuss Mayoral Candidates Jim Kenney and Melissa Murray Bailey and the major issues their campaigns need to address in the coming months before the election.  They discuss Kenney's union ties, education funding in the wake of City Council possibly raising taxes to fund city schools and if an Independent will run to  break the perceived status quo.  Also, the methods used by law enforcement  to reduce homicide and crime rates in Philadelphia are debated.  And Inside Story welcomes a familiar face as a new Insider!  Former Republican Mayoral candidate and Philadelphia Documentarian  – Sam Katz!
Roundtable
Sharmain Matlock-Turner
Larry Platt
Christine Flowers
Sam Katz
Journalists Roundtable
PCN-Harrisburg-8:30 p.m. (Rerun from Thurs.)
The Senate started the legislative week by rejecting the governor's nomination of Marcus Brown, Gov. Tom Wolf's nominee as State Police commissioner, after the governor attempted to recall the nomination. Meanwhile in the House, another member resigned after pleading guilty to corruption charges as a result of a sting operation. Also this week, the Commonwealth Court ruled that Wolf improperly terminated the head of the open records office. Those issues and the latest on budget negotiations will be discussed. This week's guests are Christian Alexandersen, Statehouse Reporter with Pennlive & The Patriot-News; Ed Mahon, Reporter with the York Daily Record; and Angela Couloumbis, State Government Reporter with the Philadelphia Inquirer. Our host this week is Francine Schertzer. Link here.
KD/PG Sunday Edition
CBS2-Pittsburgh-11:30 a.m.
On this week's "KD/PG Sunday Edition" with KDKA-TV News Anchor Stacy Smith and John Allison – Associate Editor of the Pittsburgh Post-Gazette – a close look at the Pittsburgh region's economy and employment situation. Where are the jobs – and what's being done, to make sure the population is effectively trained, to fill the jobs of today and tomorrow?
Our guests are Stefani Pashman – CEO and Executive Director of the Three Rivers Workforce Investment Board – and Christopher Briem – Regional Economist for the University of Pittsburgh's Center for Social and Urban Research.
Pennsylvania Newsmakers
WGAL Channel 8 (Harrisburg and Lancaster) Sunday, June 14th at 5:30 AM
Pennsylvania Cable Network, Sunday, June 14th at 4:30 PM
WBPH (Lehigh Valley and Philadelphia) Monday, June 15th at 8:30 PM
WKBS 47 (Altoona) Saturday, June 20th at 9:30 AM
WPCB 40 (Pittsburgh) Saturday, June 20th at 9:30 AM
This week's Pennsylvania Newsmakers features a features a discussion of the major health care issues facing the elderly, including the state budget and tort reform, with Dr. Stuart Shapiro, CEO, of the Pennsylvania Health Care Association. Then, joining host Terry Madonna are Brad Bumsted of the Pittsburgh Tribune-Review, and Tony Romeo of KYW/KDKA, for a review the major news stories of the past week in the state Capitol: the sting, the Open Records court decision, and Marcus Brown's confirmation vote. Link here.
The Sunday Business Page
CBS2-Pittsburgh-6:30 a.m.
"The Sunday Business Page" – with KDKA-TV's Money & Politics Editor, Jon Delano:
Pittsburgh had a very prominent presence at last Sunday's American Theatre Wing Tony Awards broadcast, on CBS.  "An American in Paris: A New Musical" – co-produced and financed by the Pittsburgh CLO and Theatre du Chatelet, in Paris – won four Tony Awards – for best choreography, best orchestrations, and best lighting and best scenic design for a musical. "An American in Paris" – the Broadway musical, which has received critical acclaim – is based on the MGM film from 1951, with the Pittsburgh-born Gene Kelly and Oscar Levant, and with Leslie Caron.
What do these Tony's mean – to Pittsburgh CLO's growing reputation? Our guest is Pittsburgh CLO Executive Producer Van Kaplan – who also previews the Pittsburgh CLO's 2015 summer season.
Then, we'll tell you why it was so important for Pittsburgh's Carnegie Mellon University to be featured at the Tonys. Their appearance included product placement of a :30 commercial spot for the CMU Drama School, and the presentation – by CMU and the American Theatre Wing — of the first-ever higher education award – for "Excellence in Theatre Education" – to the Theatre Director of Charlotte, North Carolina's Northwest School of the Arts – Corey Mitchell.
CMU alumnus Brian Borle won his second Tony – for the Best Performance in a Featured Role in a Musical, in "Something Rotten".
The head of CMU's School of Drama and professor in their Drama Department – Peter Cooke, Ph.D. – joins Jon Delano – to talk about Carnegie Mellon University's increasingly prominent role – from acting – to directing — to technical work – on Broadway, and in the entertainment industry, as a whole.
Finally, real-life drama, for those battling prostate cancer. We'll preview the 2015 "Man Up" Prostate Cancer Walk/Run – sponsored by the Obediah Cole Foundation for Prostate Cancer. The walk is named for former Pittsburgh Steeler Robin Cole's father – Obediah Cole – who died from this disease, which kills 30-thousand men a year. Robin Cole is a prostate cancer survivor, himself.
We'll tell you why early detection is so critical, to saving lives.
Our guests include fellow prostate cancer survivor Jerry Livingston – vice-president of the organization, and race director, for next Sunday's Father's Day event, at Heinz Field, Mike Tolliver from Moon Township, PA. – a 45-year-old father of two children, who is battling stage four of this disease – and his wife, Lisa, who is a volunteer, in next Sunday's race.