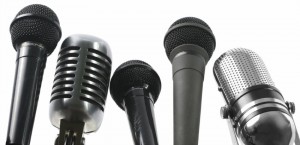 Every Friday afternoon, we provide a preview of the various Sunday morning political talk shows that are filmed and broadcast throughout the commonwealth.
Our hope is to alert readers to the important interviews and insights that each show in their region offers.
@Issue
NBC10-Philadelphia-11:30 a.m.
Host: Keith Jones
Topic #1: Hosting Families For the Papal Visit
Summary: The World Meeting of Families is asking local residents to offer lodging to visitors. We learn how the effort is progressing and talk to a woman that has agreed to host guests.
Guests: Karen Thomas, Asst. Dir. Of Media Relations, World Meeting of Families; Renee Bowen, registered host family
Topic #2: Child Protection Law
Summary: Information about changes to the new Pennsylvania law that goes into effect July 1st requiring anyone who volunteers to work with young people to undergo a background check.
Guests: PA State Rep. Katharine Watson, (R) Bucks County; PA State Rep. Madeleine Dean, (D) Montgomery County
Topic #3: Fatherhood
Summary: In honor of Father's Day, we speak to the founder of a local organization aimed at educating male parents and mentors.
Guests: Joel Austin, CEO of "Daddy UniverseCity"; Kevin Davis, father
Face the State
CBS21-Harrisburg-11:30 a.m.
Host: Rob Hanrahan
Congressman Charlie Dent drops by. Plus, Tony and Charlie are here along with John Micek of the Patriot-News.
Inside Story
6abc-Philadelphia-11:30 a.m.
Host: Tamala Edwards
Host Tamala Edwards and this week's Insiders discuss the AME church massacre in Charleston, South Carolina and how it informs the continued debate on race relations and gun control in America. Other topics include Governor Wolf's approval rating and the top issues PA voters care about in the latest Franklin and Marshall College Poll. Plus, Attorney General Kathleen Kane's Chief of Staff in the news and is Mayor Nutter's transportation plan for the Pope's visit really going to work?
Roundtable
Terry Madonna
Brian Tierney
Pedro Ramos
Renee Amoore
Journalists Roundtable
PCN-Harrisburg-8:30 p.m. (Rerun from Thurs.)
The Basic Education Funding Commission issued its long anticipated report, which could factor into the school funding and budget discussions. With the budget deadline less than two weeks away, we'll hear insight on the latest negotiations. Also, Gov. Wolf this week relented and let Erik Arneson return to work as head of the Office of Open Records, but his status is under appeal. Wolf is also looking for a new State Police commissioner, as Acting Commissioner Marcus Brown has said he will step down after Gov. Wolf finds another nominee. Municipal pensions and Sunday hunting legislation were also discussed. R. B. Swift, Bureau Chief with Times-Shamrock Communications, and Steve Esack, Harrisburg Correspondent, with the Allentown Morning Call will be our guests this week. Our host is Larry Kaspar. Link here.
KD/PG Sunday Edition
CBS2-Pittsburgh-11:30 a.m.
This Sunday's broadcast – co-hosted by KDKA-TV News Anchor Stacy Smith and John Allison – Associate Editor of the Pittsburgh Post-Gazette – we'll take a special look at ALS – amyotrophic lateral sclerosis – also known as Lou Gehrig's Disease – a progressive neurodegenerative disease that affects the spinal cord and the brain's nerve cells, and, eventually, leads to death.
When he was diagnosed with ALS, a man from O'Hara Township – Neil Alexander – and his wife, Suzanne, decided to turn their misfortune into an opportunity to talk about the disease and create the "Live Like Lou Foundation" and the Live Like Lou Center for ALS Research at the University of Pittsburgh's Brain Institute – to search for treatments, and a cure for this disease.
Neil Alexander died, last March, but that work goes on – to fight ALS, and help those who are struggling with the disease, and their families.
We'll talk with Neil Alexander's widow, Suzanne, and Peter L. Strick, Ph.D. – Thomas Detre Professor, Chair of Neurology, and Scientific Director of the University of Pittsburgh's Brain Institute – about Neil's life – and his legacy.
Pennsylvania Newsmakers
WGAL Channel 8 (Harrisburg and Lancaster) Sunday, June 21st at 7:30 AM
Pennsylvania Cable Network, Sunday, June 21st at 4:30 PM
WBPH (Lehigh Valley and Philadelphia) Monday, June 22nd at 8:30 PM
WKBS 47 (Altoona) Saturday, June 27th at 9:30 AM
WPCB 40 (Pittsburgh) Saturday, June 27th at 9:30 AM
This week's Pennsylvania Newsmakers features an interview with State Senator Rob Teplitz (D-15th District) for a discussion of the state budget and the reform caucus agenda. Then, joining host Terry Madonna is Gene Barr, CEO of the Pennsylvania Chamber of Business and Industry, for a discussion of the major issues confronting the legislature and the business community. Link here.
The Sunday Business Page
CBS2-Pittsburgh-6:30 a.m.
This Sunday KDKA-TV's Morning News Co-Anchor Rick Dayton substitutes for KDKA-TV's Money & Politics Editor, Jon Delano.
On this week's broadcast – a transformation of one of Pittsburgh's older shopping areas – into a high-tech center – is about to take place. Faros Properties—a New York developer —  plans to turn Allegheny Center – a shopping mall that was built in the mid-1960's, on Pittsburgh's North Side – into Nova Place – where high-tech companies, open space, and jobs – can provide an economic boost to that community, which already plays host to PNC Park and Heinz Field. Our guests are Jeremy Leventhal – Managing Partner of Faros Properties – and Pittsburgh City Councilwoman Darlene Harris – who represents District#1 – on Pittsburgh's North Side.
In our second segment – we'll preview the 2015 EQT Three Rivers Regatta – which takes place along Pittsburgh's three rivers – during the 4th of July weekend. Formula One Power Boat racing will return, this year, at the regatta – which is always free, to the public. Our guests include: Derek Weber – Director of Events for Peony Entertainment – now in charge of the event, Darcy Kucenic – Peony Entertainment's Senior Events Coordinator, and John K. Bonassi – Chairman of the Board of the Regatta.
Finally, we'll look at the impact of federal and state regulation and proposed higher impact fees on energy producers in Pennsylvania – with Joseph K. Reinhart, JD – Shareholder with Babst Calland – a Pittsburgh law firm – who recently released the results of a study the firm conducted, on the energy industry and its exploration activities in Pennsylvania, Ohio, and West Virginia.