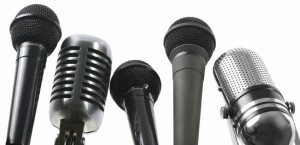 Welcome to the first installment of a brand-new feature here on PoliticsPA.
Every Friday afternoon, we'll provide a preview of the various Sunday morning political talk shows that are filmed and broadcast throughout the commonwealth.
Our hope is to alert readers to the important interviews and insights that each show in their region offers.
We're just starting out and our hope is this feature will grow with time. So, if there is a program you'd like to recommend or, better yet, you work for a program not yet featured here send us a message (sysnyder@politicspa.com) and we'll try to include it.
Face the State
CBS21-Harrisburg-11:30 a.m.
Host: Rob Hanrahan
Guest: State Senator Jim Brewster (D-Allegheny)
Panel: Tony May of Triad Strategies, RJ Harris of WHP 580 and John Micek from the Patriot-News
Inside Story
6abc-Philadelphia-11:30 a.m.
Host: Matt O'Donnell / Action News
Sharmain Matlock – Turner / Non-Profit Executive
Renee Amoore — GOP State Official
Jim Eisenhower – Attorney
Jeff Jubelirer – Communications Executive
On the show this week – Signatures are in for the race for Philadelphia Mayor – we see who is on top and discuss the GOP candidate Melissa Murray Bailey, plus see who ELSE could be making a "run" for the seat as an Independent. We also talk about Joe Sestak running for Senate, Governor Wolf's Budget woes and New Jersey Senator Bob Menendez' legal troubles. And the panelists could not stop talking about Hillary Clinton and the emails .. STILL!
Journalists Roundtable
PCN-Harrisburg-8:30 p.m. (Rerun from Thurs.)
The budget hearings have begun in the House Appropriations Committee this week. Coming on the program this week to talk budget and other political news headlines are Dennis Owens, State Capitol Reporter of abc27-WHTM in Harrisburg, Charlie Thompson, State Government Reporter for Pennlive and The Patriot-News, and Ed Mahon, Reporter for the York Daily Record. Topics will include the PA budget, pensions, severance tax, and updates on the prosecution of lawmakers in Philadelphia by District Attorney Seth Williams. Our host for this week is Brian Lockman. Link here.
Pennsylvania Newsmakers
WGAL Channel 8 (Harrisburg and Lancaster) Sunday, March 15th at 7:30 AM
WBPH (Lehigh Valley and Philadelphia) Monday, March 16th at 8:30 PM
WKBS 47 (Altoona) Saturday, March 21st at 9:30 AM
WPCB 40 (Pittsburgh) Saturday, March 21st at 9:30 AM
This week's Pennsylvania Newsmakers features an interview with Kathleen McGinty, Chief of Staff to Governor Tom Wolf, who discusses the administration's budget proposal. Then, joining host Terry Madonna is David W. Patti, CEO of the Pennsylvania Business Council, to provide a perspective from the business community on the budget proposal. Link here.