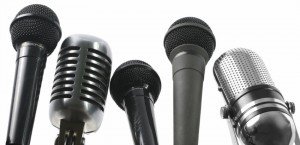 Every Friday afternoon, we provide a preview of the various Sunday morning political talk shows that are filmed and broadcast throughout the commonwealth.
Our hope is to alert readers to the important interviews and insights that each show in their region offers.
Face the State
CBS21-Harrisburg-11:30 a.m.
Host: Rob Hanrahan
Rep. Mike Regan will be talking about the budget, medical marijuana and his proposal for "Easy ID"; a new license plate format that could help identify cars in the event of a crime. Tony is here and R.J. Harris is sitting in for Charlie.
Inside Story
6abc-Philadelphia-11:30 a.m.
Host: Monica Malpass
Roundtable: G. Terry Madonna
Christine Flowers
Jan Ting
Jeff Jubelirer
Host Monica Malpass and our panel discuss the latest on the Amtrak Derailment and the ensuing political fallout surrounding congressional budget cuts to spending for the transportation company. And it's just a few days away from the Primary election and our Insiders weigh in on races for Mayor, City Council and the PA Supreme Court. They also discuss Governor Christie and his spending habits along with a new poll out by the AFL-CIO stating that today's CEO's make an average of 373 times the average American worker. From left to right…but always local…Get the Inside Story
Journalists Roundtable
PCN-Harrisburg-8:30 p.m. (Rerun from Thurs.)
The House and Senate were active this week, with each chamber taking on major budget-related legislation. The House passed a measure that could reduce the school property tax burden by increasing the sales tax and personal income tax. The Senate passed a bill that could ease unfunded liability in the state and school employees pension systems, and also sent the House a bill that would legalize medical marijuana for a specific list of conditions. Those issues, plus a discussion of Supreme Court candidates running in the upcoming primary election and the smartphone-based cab service Uber are discussed on this week's program. Our guests are: Melissa Daniels, staff reporter with the Pittsburgh Tribune-Review; Dennis Owens with ABC-27 WHTM; and Charles Thompson, State Government Reporter with Pennlive & The Patriot News. Our host this week is Brian Lockman. Link here.
KD/PG Sunday Edition
CBS2-Pittsburgh-11:30 a.m.
We'll talk about safety concerns involving rail transportation – both passenger and freight – following this past Tuesday's deadly AMTRAK train derailment near Philadelphia, which killed eight people and injured more than 200-others.
Could emerging technology involving GPS and "Positive Train Control" have prevented the AMTRAK tragedy? How does the technology work, what does it cost, and what are the political choices Congress must make – in funding AMTRAK and railroad safety?
Our guests include Kent Harries, Ph.D. – Associate Professor of Civil and Environmental Engineering at the University of Pittsburgh's Swanson School of Engineering – and Daniel Moore – Energy Writer for the Pittsburgh Post-Gazette. Last Sunday, the PG published his special story about freight trains that derail – often, carrying crude oil.
Our co-hosts – this week – are KDKA-TV News Anchor Stacy Smith and David Shribman, Executive Editor of the Pittsburgh Post-Gazette.
Pennsylvania Newsmakers
WGAL Channel 8 (Harrisburg and Lancaster) Sunday, May 17th at 7:30 AM
Pennsylvania Cable Network, Sunday, May 17th at 4:30 PM
WBPH (Lehigh Valley and Philadelphia) Monday, May 18th at 8:30 PM
WKBS 47 (Altoona) Saturday, May 23rd at 9:30 AM
WPCB 40 (Pittsburgh) Saturday, May 23rd at 9:30 AM
This week's Pennsylvania Newsmakers features an interview with Dr. Stuart Shapiro, CEO of the Pennsylvania Health Care Association, for an update on nursing homes, tort reform, and the PHCA's Advocacy Day. Then, joining host Terry Madonna is David W. Patti, President and CEO of the Pennsylvania Business Council, and Scott Rogers, Chairman of the Pennsylvania Business Council, for a discussion of pension reform, and the business community's priorities. Link here.
The Sunday Business Page
CBS2-Pittsburgh-6:30 a.m.
Host: KDKA-TV's Money & Politics Editor, Jon Delano
Can you hear me now? We've got merger! A discussion of the impact of Verizon Communications' plans to acquire AOL. What will it mean, to both companies, and to consumers? Our guest is Ravi Madhavan, Ph.D. – Professor of Business Administration and Alcoa Foundation International Faculty Fellow in Organizations and Entrepreneurship, at the University of Pittsburgh's Katz Graduate School of Business.
Then, the end of an era is coming, for one of Pittsburgh's most famous restaurants – the Tin Angel – part of Pittsburgh's first Renaissance, which is closing, on May 30th.  The Tin Angel began as a cocktail lounge – and later hosted dignitaries like former British Prime Minister John Major and former President Bill Clinton. For the restaurant's second-generation owners, it's a bittersweet moment, and we'll share some memories, with one of them – Maria Kyros Menniti.
Finally, Pittsburgh's Carnegie Science Center is developing a curriculum  — a free, internet-based tool – for educators to use, to teach children about science, technology, engineering, and math – or – STEM.
Our guests – Ann Metzger and Ron Baillie – the Henry J. Buhl co-directors of the Carnegie Science Center – will tell us about this effort – which is already being used in six states – by more than 100-educational partners.