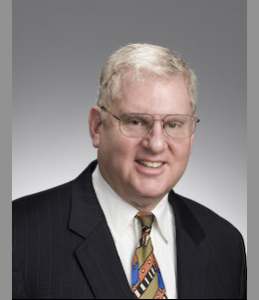 The Supreme Court today overruled the lower court's ruling in the case of Bob Guzzardi and has ordered him off of the Republican ballot for governor.
Read the decision below:
AND NOW, this 1st day of May, 2014, the Order of the Commonwealth Court is REVERSED. The Commonwealth Court erred in applying nunc pro tunc constructs to
excuse what it perceived to be a non-negligent failure to timely file a statement of financial interests with the Ethics Commission, as required by Section 1104(b)(1) of the
Ethics Act. See 65 Pa.C.S. §1104(b)(1). The untimely filing of the statement constitutes a fatal defect that precludes a candidate's appearance on the ballot. See 65 Pa.C.S. §1104(b)(3) ("Failure to file the statement in accordance with the provisions of this chapter shall, in addition to any other penalties provided, be a fatal defect to a petition to appear on the ballot."); In re Nomination of Paulmier, 937 A.2d 364, 371 (Pa. 2007) ("[W]e now hold that the fatality rule announced in Section 1104 of the Ethics Act was intended by the Legislature to bar only those candidates from the ballot who fail to file statements of financial interests or who file them in an untimely manner.") (emphasis
added).

It is further ORDERED that Robert Guzzardi's name is to be STRICKEN from the primary ballot for the Republican Party nomination for the Office of Governor of Pennsylvania.
Guzzardi emailed the following statement in response to the ruling:
I just received word that the Pennsylvania Supreme Court has ruled me ineligible to be a candidate for Governor on the Republican May 20th Primary ballot.

During the course of this campaign I have learned that I am not in control. I will find out what comes next for me. What happens is supposed to happen and there is something for me to learn.

I have been honored with support from fine people who did not know me and yet helped me.

Thank you all who supported and helped me. I am grateful.

Let us see what is next for all of us.

Sincerely and with deep emotion bob guzzardi.
"Today, the State Supreme Court ruled that Bob Guzzardi did not meet the statutory requirements to have his name on the ballot for Governor. Our focus has been and remains on working to reelect the Corbett-Cawley ticket so that they can continue to move Pennsylvania forward in a positive direction," said PA GOP Communications Director Megan Sweeney.
Elections lawyer Adam Bonin gave a different reaction.
"I'm a little surprised by this ruling, because Guzzardi presented a pretty convincing case below that Department of State staff gave his team incorrect information when he showed up with his papers. What today's decision confirms is that the failing to meet the 'two filings' requirement is one of the few rock-solid ways you can still be kicked off the ballot, and I look forward to seeing the Court's full opinion to understand why they're maintaining this position."