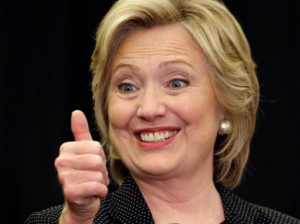 Clinton and Toomey lead their respective races.
That's the conclusion of the latest Susquehanna University Poll, which was conducted on behalf of ABC27.
In the presidential contest, Hillary Clinton is ahead of Donald Trump by a 44% to 40% margin. Libertarian Party nominee Gary Johnson got 4% while Green Party nominee Jill Stein received 2%.
As for the Senate race, Pat Toomey leads Katie McGinty 42% to 38%.  
Finally, Susquehanna tested the favorable/unfavorable splits for Hillary Clinton, Donald Trump and Barack Obama. Clinton got a 39/54 split whereas Trump faces a 36/56 divide. President Barack Obama received a split of 46/44.
This survey was conducted by Susquehanna University Polling and Research and commissioned by ABC27. It was done through IVR/automated calls to landlines and live agent interviews from October 4th to 9th and reached 764 likely voters. The margin of error is +/- 3.5%.