Tea Party Group Targets Dent
By Brittany Foster, Contributing Writer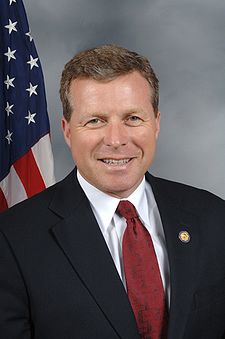 A tea party-affiliated group is spending $10,000 on the radio this week to tell voters that Rep. Charlie Dent (R-Lehigh) is too liberal. The announcement by Americans for Prosperity-PA comes just a week after a former Dent campaign volunteer announced a Democratic bid against the congressman, saying he is too conservative.
"Pennsylvania's taxpayers are tightening their belts and expect Congress to do the same. But now, Representative Charlie Dent is supporting an appropriations bill that could outspend the Nancy Pelosi-led Congress that was ousted for this very reason in 2010," said AFP spokesperson Jennifer Stefano, who herself has threatened a primary challenge against Rep. Mike Fitzpatrick (R-Bucks).
Similar ads will target other Republican legislators in five other states as the AFP plans to spend $50,000 on the effort to challenge Republican congressmen that they view as insufficiently conservative.
The former Dent volunteer, Jackson Eaton, argues that the congressman is too conservative. "I think the thing that's been disappointing about Dent is his actual votes," Eaton said. "He presents a very good image back in the [Lehigh] Valley of being a moderate, but his votes in Washington aren't."
On the Democratic side, challengers now include Eaton, Rick Daugherty of the Lehigh County Democratic Party and possibly a rematch with Bethlehem Mayor John Callahan. More challengers are expected to enter after congressional districts are officially drawn but Dent can probably set aside any hopes of running unopposed.