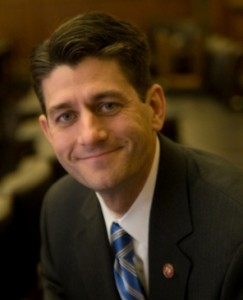 He's back! VP Nominee Paul Ryan is set to stump again out in Western Pennsylvania, perhaps to get a feel if PA is in play for the Romney Campaign.
According to a Press Release from the Romney/Ryan Camp, Ryan is set to woo voters  Saturday at an airport hanger in Moon Township.
This visit will mark Ryan's second visit to Pennsylvania since being tapped for VP. On Aug 20, Ryan spoke to supporters at Beaver Steel Services, Inc.
Sending Ryan to PA is a promising sign of life for Romney's chances in PA. With Romney pulling resources out of North Carolina, Pennsylvania could be in the cards for the GOP Nominee, especially after narrowing polls released in the Keystone State from Quinnipiac and the PA GOP.
Nevertheless, surrogate watchers for the Romney/Ryan camp have to be pleased with the campaign bringing in the big guns like Ryan instead of low-level surrogates such as Ann Romney's third cousin or Tagg Romney's best friend.
Here's the event info:
Event: Paul Ryan Attends Airport Arrival Victory Event
Location: Atlantic Aviation
Main Hangar
300 Horizon Drive
Moon Township, Pennsylvania
Doors Open: 8:15 AM EDT
Program Time: 10:50 AM EDT
Update: Congressional hopeful Keith Rothfus said he'll be speaking at the Ryan rally and passed along this full lineup:
Keith Rothfus
Vice Presidential Nominee Paul Ryan
Senator Pat Toomey (R-PA)
U.S. Senate Nominee Tom Smith
Congressman Tim Murphy (R-PA-18)
PA GOP Chairman Robert Gleason
And the Obama campaign chimed in, too. Said Senior Advisor for Communications Desiree Peterkin Bell:
"Tomorrow Paul Ryan will come to Western Pennsylvania to advocate the sketchy deal that Mitt Romney and Ryan are trying to sell to the American people. The Romney plan would raise middle class taxes to pay for $250,000 tax cuts for multi-millionaires and would gut funding for key programs that benefit the middle class like job retraining and education, all while his tax plan could create 800,000 jobs abroad."