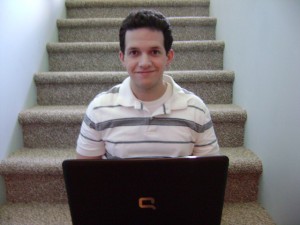 Dear Readers:
It is my honor and pleasure to introduce myself as the new Managing Editor of PoliticsPA.
For just over a year now I have had the pleasure of writing for this site. In that time, I've covered the mundane to the thought-provoking and written all manner of news concerning every corner of the Commonwealth.
I'm a Pennsylvanian, born and raised, from Bristol in lower Bucks County. I attended and graduated from American University in Washington D.C. Over the last few years, I've written for a number of publications and worked for a variety of campaigns and government officials. My biggest goal in life is to be a fair, honest and informative political journalist (seeing my Philadelphia Eagles win a Super Bowl is a very close second).
My hope for the site is that we can continue the extraordinary work we have done and always be an essential resource for all who are interested in politics and public affairs.
I'd like to thank you, the readers, for serving as the heart of PoliticsPA as well as my colleagues past, present, and future.
Finally, I must thank my predecessors. First, Keegan Gibson, who has been a mentor to me at PoliticsPA and invaluable friend. Second, Brittany Foster, who set an extraordinary example for me to follow in this position. They brought PoliticsPA to new heights and when my time is done I hope the same can be said of me.
Thank you, and here's to an enlightening and entertaining future.