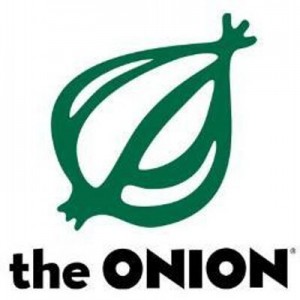 What the internet giveth, the internet taketh away.
The Onion made Senator Pat Toomey (R-PA) its latest satirical victim when it targeted his general opposition to environmental measures that may lessen energy production or harm jobs in that sector.
"With both sides increasing their initial offers for the prized asset, multinational energy companies ExxonMobil and Chevron Corporation are currently locked in a fierce bidding war to obtain a lucrative Pennsylvania senator, sources confirmed Monday," joked The Onion in a July 28 article.
"'This legislator represents an incredibly valuable commodity in the energy world, and both ExxonMobil and Chevron appear to be willing to pay whatever is necessary to acquire him,' said oil and gas industry analyst John Blakey of the ongoing, back-and-forth bidding process for U.S. Sen. Patrick Toomey (R-PA), noting that both of the politician's potential owners are enthusiastic about the prospect of utilizing the treasured beltway resource for multiple terms," the article continues.
The article may be intended to spotlight the recent criticism regarding Gov. Corbett's administration's lackluster smog-reduction plan and the accusations that the plan's weak standards were possibly a result of influence from energy companies that contribute to such pollution. Sen. Toomey was not involved in that episode, but has a history of supporting energy production.
"'Granted, securing such a highly profitable elected official won't be cheap—it never is,'" says Blakey, apparently a fictional analyst created by The Onion. "'Both of these companies know that if they are fortunate enough to gain possession of this senator, the acquisition will pay dividends for years to come.'"
In general, the satirical piece quite clearly criticizes monetary contributions from large corporations to politicians. It's unclear why they chose Sen. Toomey, though, perhaps it was a random choice or maybe they just thought he had the funniest name.