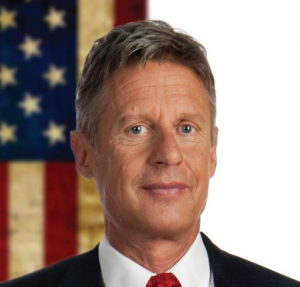 It's tough out there for third parties.
Until recently, any political party that hoped to get on Pennsylvania's ballot had to accumulate 21,000 signatures.
As Dave Davies of WHYY reports, however, a new ruling from District Judge Lawrence Stengel has knocked that threshold down to 5,000 signatures.
As a result, the Libertarian and Green party nominees are much more likely to make the Keystone State's ballot.
Could this matter?
Well, according to FiveThirtyEight's projections, Libertarian nominee Gary Johnson is on pace for 8.8% of the vote. The latest Quinnipiac Poll also had him at 9% (Green party nominee Jill Stein was at 6%). These numbers are a side effect of Clinton and Trump's record low favorability numbers, however, so it remains unclear if voters will force themselves to chose or go with a protest candidate.
Third party candidacies experienced a resurgence a few decades ago but that has faded away recently. Republicans blamed Ross Perot for Bill Clinton's victories in 1992 and 1996 while Democrats were haunted by the difference Ralph Nader made in 2000's razor-thin contest.
The conundrum for third-party candidates is still the same: How do you convince people to vote for someone who can't win?