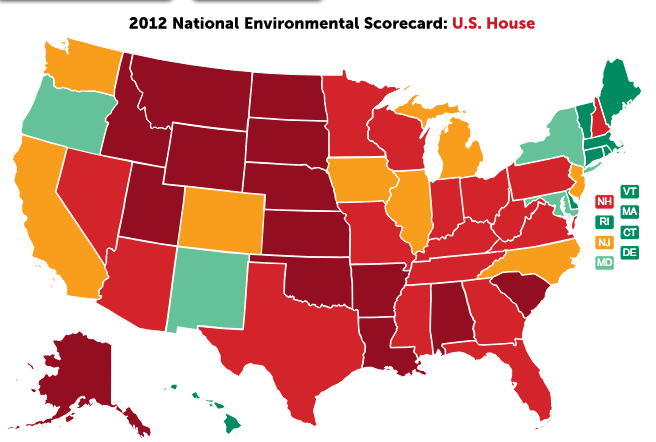 Forgive me, I couldn't resist the contrast with today's story about AFP. Sen. Pat Toomey was one of just four U.S. Senators to earn a 0% on the League of Conservation Voters 2012 votes scorecard. Rep. Bob Brady (D-Phila) lead the delegation with 91%.
The national environmentalist organization rated lawmakers' 2012 records based on dozens of votes.
Toomey voted against the lobby on 15 scored votes, from the Keystone pipeline to alternative energy standards to pollution.
Sen. Bob Casey did better, scoring 72% on the same votes.
In the House, Brady (91%) slightly outperformed Reps. Chaka Fattah (D-Phila) and Allyson Schwartz (D-Montco). The worst-performing Pa. Democrats were Reps. Jason Altmire (D-Allegheny) at 29% and Tim Holden (D-Schuylkill) at 34%. No surprise that the LCV spent about $230K against Holden in the primary.
The worst-performing Republicans from Pa. have a four-way tie at 6%: Reps. Lou Barletta (R-Luzerne), Mike Kelly (R-Butler), Tom Marino (R-Lycoming) and Bill Shuster (R-Blair). They're followed by Reps. Pat Meehan (R-Delaware), Joe Pitts (R-Chester) and GT Thompson (R-Centre) at 9% each. The best-performing Republican was, perhaps unsurprisingly, Rep. Mike Fitzpatrick (R-Bucks) at 46%.
The full scorecard is here.
For Republicans, the scorecard has an anti-Senate bias. Since Democrats run that chamber, it's forces GOPers like Toomey to oppose their agenda wholesale and run down to score, so to speak.