By Jared Edgerton, Contributing Writer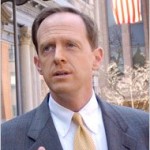 Freshman Senator Pat Toomey signed the Cut, Cap and Balance pledge yesterday, joining ten of his Republican colleagues. The pledge makes candidates promise to make substantial cuts in spending, enforce spending caps and work to pass a balanced budget amendment.
So far the pledge has been signed by 11 senators, all of whom are Republican (a complete list is below).
Toomey explained his support for the pledge, stating, "For a long time I have argued that the most irresponsible thing we can do is raise the debt limit without imposing badly needed spending cuts and structural reforms. The debt ceiling debate is our best chance, if not the only one remaining, for this Congress to show the American people that we will stop the overspending and skyrocketing debt. I support the 'Cut, Cap, Balance' pledge because it clearly spells out how we can achieve this goal."
The growing GOP support for the pledge adds another complicating factor to already arduous negotiations among leaders of the two parties and Vice President Joe Biden, who are exploring ways to lower the country's debt obligations and raise the debt ceiling.  Though the ceiling will be reached by early August unless a compromise can be reached, the talks were suddenly halted last week after House Majority Leader Eric Cantor withdrew and urged President Obama to intervene.
Senators who signed the pledge:
Jim DeMint (South Carolina)
Lindsey Graham (South Carolina)
Orrin Hatch (Utah)
Dean Heller (Nevada)
Jim Inhofe (Oklahoma)
Mike Lee (Utah)
Jerry Moran (Kansas)
Rand Paul (Kentucky)
Marco Rubio (Florida)
David Vitter (Louisiana)