Tort Reform Moves to Final Vote
By Christina Gongaware, Contributing Writer
For the third time, the state Legislature is considering a tort reform measure that would alter the way that companies pay out damages to individuals.
The "Fair Share" bill is supported by Gov. Tom Corbett, who considers it one of his top priorities. The state legislature threw the bill out in 2002 after it was connected to another bill and determined to "lack germaneness." Also, a previous version of the bill was vetoed by former Gov. Ed Rendell in 2005.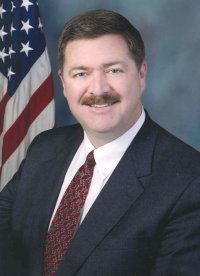 Pennsylvania is one of the last states to have a joint-and-several liability law, in which defendants can be forced to bear the entirety of the financial burden if a co-defendant is financially unable to pay their portion. Under the new law, they would only pay the percentage of what they were deemed responsible for.
"It's tough enough to start a business and fight the marketplace. You shouldn't have to fight every lawyer with enough money to put up a billboard. Legal liability costs scares jobs away. The way the law stands now a person or business can be held two percent responsible for someone's injury and another party 98 percent responsible. But if the real culprit can evade payment, the minor player is stuck paying the full bill. That's irrational. It's unjust. And it's got to end," said Corbett in his 2011-12 budget address.
House Majority Leader Mike Turzai also said that the bill would make Pennsylvania more friendly for businesses.
"Without question, our civil litigation system needs significant commonsense reform," he said. "People are tired of having to spend significant dollars to defend baseless suits."
"This is about jobs. Reasonable lawsuit abuse reform will benefit both large and small businesses, taxpayers, consumers, doctors and health care professionals, not to mention people with legitimate lawsuits."
"This restores an element of fairness to civil litigation," said the bill's sponsor, Curt Schroder (R-Chester.)
"The core of this is that it's unequal justice," said Rep. John Maher, R-Allegheny,
There are exceptions in the bill, however, for intentional misrepresentation and for defendants responsible for more than 60 percent of a loss, among others.
However, Paul Lyon, spokesman for the Committee for Justice for All, an association made up of trial lawyers, said that if the bill was passed, seriously injured people could suffer from undercompensation.
"It unfairly places the burden on the backs of injured people instead of the negligent defendants who caused the injuries," Lyon said.
The legislature voted against several amendments to the bill, including one sponsored by Kate Harper (R-Montgomery) which would have done away with joint liability in a case where a defendant's share is less than the plaintiff's.
On Thursday, the bill moved past second consideration and will move to a final vote next week.