Former president Donald Trump gave his coveted endorsement to Republican candidate for governor Doug Mastriano early on Saturday morning.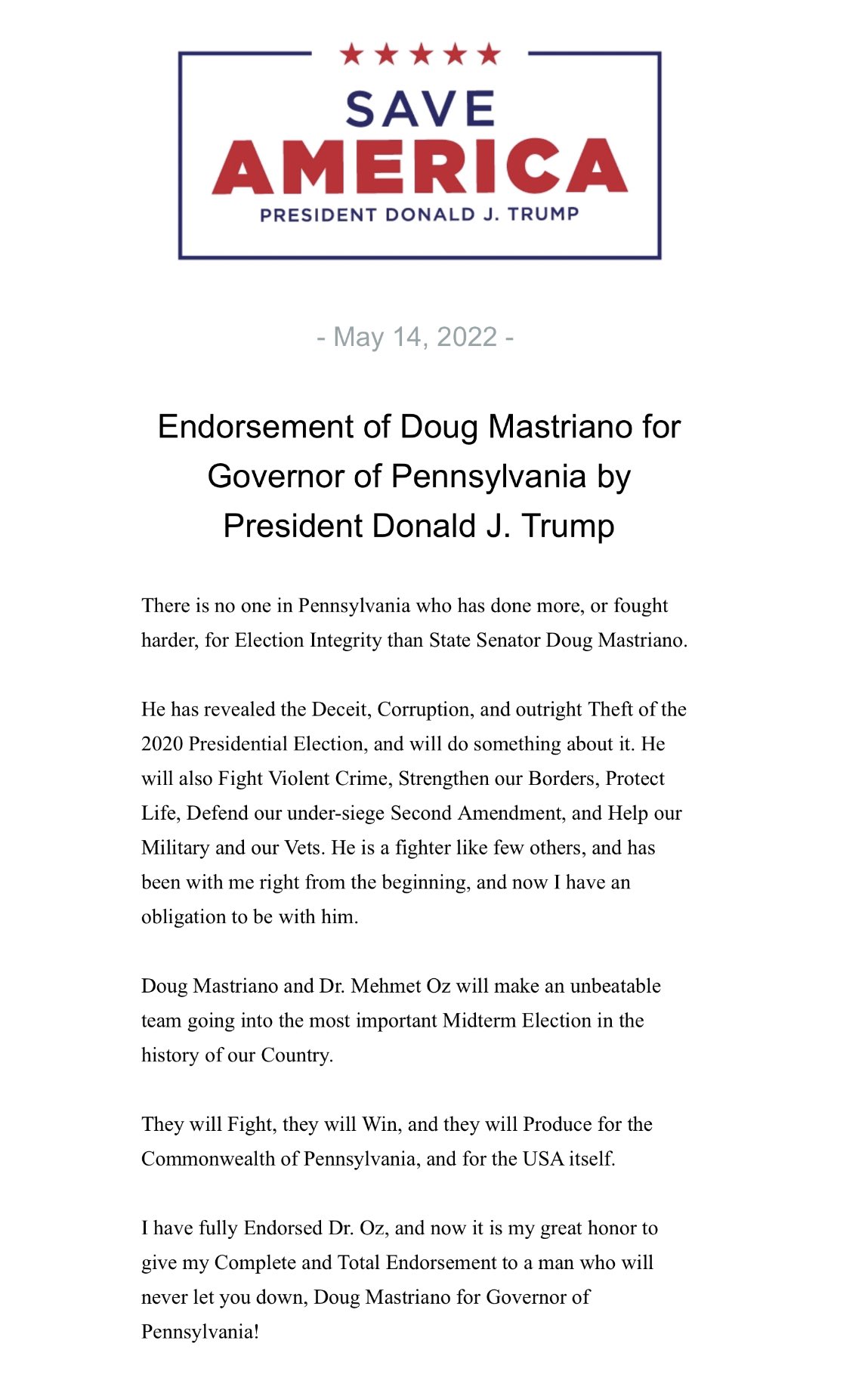 For his part, Mastriano responded by thanking Trump. "I'm honored to receive the endorsement from President Trump today. But the honor is not for me. It's for the millions of hard working Pennsylvanians who want their individual liberties restored, power returned to the people, and for their elected leaders to fulfill the America First – and Pennsylvania First – agenda."
Mastriano held a rally in Bucks County later Saturday afternoon along with Kathy Barnette and reporters were barred from attending.
CBS News reporter Robert Costa tweeted that "what struck me was how no explanation was offered. No Barnette or Mastriano aides formally addressed the press despite repeated calls to do so. No one offered explanation for conduct of guards + refusal to allow reporters to simply cover a now major Senate campaign."