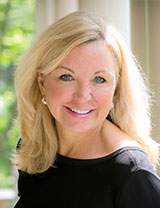 President Donald Trump nominated PA GOP National Committeewoman Christine Toretti to become the U.S. Ambassador to Malta.
Trump announced his intent to nominate Toretti last Friday amid a slew of personnel announcements.
Toretti has been Pennsylvania's National Committeewoman for the RNC since 1997.  She led the Women for Trump Statewide Leadership Team during the 2016 election and helped raise money for female Republican candidates across the country.  Toretti founded the Anne Anstine Excellence in Public Service Series to help women advance in politics.
She has served as the director of the Pittsburgh branch of the Federal Reserve Bank of Cleveland, the vice chair of the Rural Telephone Bank, U.S. Department of Agriculture, as a member of the National Petroleum Council, and on the advisory board for the U.S. Secretary of Energy.