Trump To Rally in Johnstown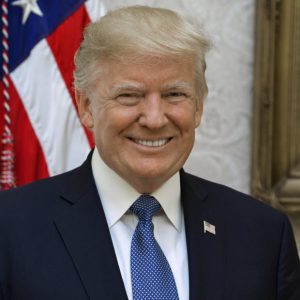 President Donald Trump will be returning to the Keystone State for the first time in October on Tuesday evening. 
Trump will hold a rally at the John Murtha Johnstown-Cambria County Airport in Johnstown. Those interested in attending can find tickets here. 
Trump's most recent visit to the state was in Harrisburg where he held a rally on Sept. 26. Earlier that same week, Trump held a rally in Pittsburgh. Trump was slated to meet with firefighters in Philadelphia two Sundays ago after IAFF Local 22 endorsed Trump over Biden, but the event was cancelled after the president tested positive for COVID-19. 
Pence's most recent visit to the state was when he headlined a presidential debate watch party in Lancaster County the night of the first presidential debate. 
Former Vice President Joe Biden has made multiple appearances in Pennsylvania since Trump's most recent visit and will also be in the state on Tuesday night participating in an ABC News town hall in Philadelphia. Biden delivered an address in Erie on Saturday hitting Trump on the economy and called for national unity in an address in Gettysburg on Tuesday last week.
The previous week, he made multiple stops in western PA, including in Johnstown, as a part of the campaign's "Build Back Better Express" train tour. Sen. Kamala Harris's last campaign visit in the state was on Sept. 17 in Philadelphia. 
Recent polling indicates that Biden has an advantage over Trump in the state. The Real Clear Politics Average shows Biden besting Trump by 7.1 points in Pennsylvania.