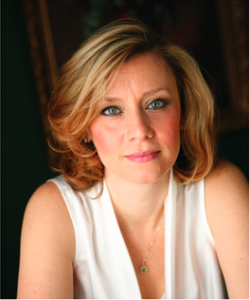 Erin McClelland nabbed the endorsements of State Representative Erin Molchany and Beaver County official Carol Ruckert Fiorucci .
Molchany (D-Allegheny) knows McClelland through the Pittsburgh Urban Magnet Project.
"I have had first-hand experience working with Erin McClelland through PUMP. I am confident that Erin is exactly what this region needs: a hardworking leader who understands how to develop data-driven solutions and successfully address economic deficiencies."
McClelland, a businesswoman from New Kensington, thanked the representative for her support – despite the fact that Molchany's district does not overlap with PA-12.
"I have had the pleasure of experiencing Erin's exemplary leadership and admire her strong and pragmatic approach. Her work in the 22nd District utilizing common-sense solutions is passionate and inspiring. I share with her, a conviction to invest in human capital in order to modernize Southwestern Pennsylvania."
McClelland also secured an endorsement from Carol Ruckert Fiorucci, Beaver County Register of Wills and Clerk of Orphans' Court.
"I am excited to endorse Erin McClelland to be Beaver County's next representative in Congress. Erin is a breath of fresh air and she has shown that she is a problem solver and not a problem creator."
McClelland currently leads two other Democrats financially in PA-12 to replace Keith Rothfus, who maintains a formidable fundraising advantage.