Update: The Iron Workers did not endorse Daylin Leach and are instead supporting state Rep. Brendan Boyle (D-Phila).
Business Manager Sam Mallone said he had mistakenly authorized a press release about Leach.
"I thought it was a different call for a different guy," Malone told PoliticsPA. "I was just passing through the office and got asked about it quickly."
Was the Leach campaign being disingenuous to claim the endorsement?
"No, no, it was my mistake," Malone said.
By far, Boyle has attracted the most support from building trades unions in the race for Congress in PA-13. In a subsequent letter from Malone that was forwarded to PoliticsPA he wrote, "Brendan is the clear choice for us. His passion for fighting for working families in this troubling economic time makes him the best candidate. We put our full support and backing behind Brendan."
Leach Campaign Manager Aren Platt said the endorsement press release had been thoroughly vetted with the Iron Workers before it was distributed.
"On Friday November 1, the Senator talked with union President Ed Penna. On Wednesday November 6, someone from our campaign talked with Sam Malone to confirm and to get a quote for the press release."
"At the end of the day, in politics all we have is our word. If they are going to break their word, that shows who they are."
Here is the earlier version of the story: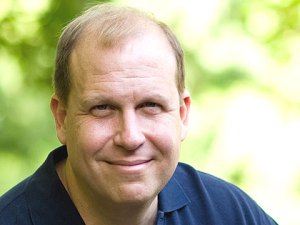 State Senator Daylin Leach (D-Montgomery/Delaware) received an endorsement today in his race for PA's 13th district. The Iron Workers Local 405 is backing Leach's candidacy in the Democratic primary in the election to replace retiring Congresswoman (and gubernatorial candidate) Allyson Schwartz.
"It is with great pride that the Ironworkers Local 405 endorses Daylin Leach for Congress," said Sam Malone, the Business Manager for the Iron Workers in a Leach campaign press release. "Daylin has demonstrated that he will always fight to grow the middle class and that's exactly what we need in Congress."
"I am thrilled to have the endorsement of the Iron Workers Local 405," Leach said. "I have worked with Sam and the Iron Workers on major building projects across Southeastern Pennsylvania – I'm proud of the jobs we have worked to create together. In Congress, I will work to make sure that our Federal government invests in major building and infrastructure projects, protects the right to collectively bargain for every American, and make it easier for workers to organize for fair pay and safe working conditions."
The support of the labor union should aid Leach's case that he is the most progressive candidate in the Democratic primary. The State Senator has often expressed pride in the fact that he is portrayed as a liberal and he has frequently used funny and unconventional online videos to get his progressive message across.
Other Democratic candidates in the race include former Congresswoman Marjorie Margolies, State Rep. Brendan Boyle, and physician/activist Valerie Arkoosh.