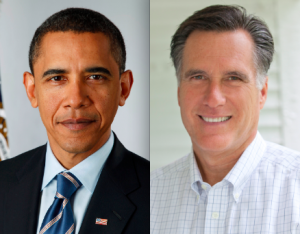 A poll commissioned by the Pa. Republican Party has, unsurprisingly, good news for Pa.'s statewide Republican candidates. Mitt Romney leads Barack Obama by 4 points, 49 percent to 45. Tom Smith leads Sen. Bob Casey 48 percent to 46.
It's the first poll of any kind to show either man in the lead. It was conducted by Susquehanna Polling Research, a firm that frequently poll on behalf of GOP candidates and causes.
SP&R surveyed 1,376 likely voters between Oct. 11 and 13 via automatic dials.
The firm poll's rollout was a bit bumpy. SP&R apparently intended to give the numbers exclusively to The Washington Examiner, but also accidentally tweeted the results and then deleted the tweet.
The Pa. Republican Party also sent out an email about the poll, which a spokesperson said was commissioned by the PAGOP.
"Not only have we closed the gap in Pennsylvania, but a new Susquehanna poll shows Governor Romney is now leading by 4 points – but more is needed!" wrote PAGOP Chair Rob Gleason in a fundraising email Thursday. "We must clinch this race for our Romney-Ryan team and lend them our 20 electoral votes. A Romney win in Pennsylvania and this race is over!"
According to a Real Clear Politics average of Pa. polling, Obama leads by 5 points: 49.7 percent to 44.7 percent for Romney. The RCP average does not include this or any polls commissioned by partisan entities.
As with all internal polls, this should be taken with a grain of salt. In addition to the obvious fundraising tie-in, the PAGOP has a direct interest in keeping its volunteers and supporters engaged in the race. Even if Romney loses Pa., Republican turnout will affect other races.
Methodology
There are two major ways to poll. The first is to conduct surveys in relative proportion to population demographics like age, geography, race, gender, etc. Then, when all that matches the population at large, let respondents give their own party identification.
The second is to include quotas for party ID along with other demographic information. Those party quotas are based on turnout estimates.
SP&R's pollster James Lee has explained that his firm uses a turnout model based on 2004, when George W. Bush came within 2.5 points of beating John Kerry in Pa.
In this poll, 48 percent of respondents identified as Republicans and 42 percent as Democrats.
However, even if you believe that SP&R is slanted toward the right (and many people do, as their polls have consistently shown Romney doing better in Pa. than other contemporary polls have), SP&R's trend line is clear.
Here's a look at the firm's recent polls for President.
Oct. 4-6: Obama 47, Romney 45
Sept. 18-20: Obama 47, Romney 45
Sept. 15-17: Obama 48, Romney 47
July 19-23: Obama 46, Romney 43
And here's a look at their recent polls for U.S. Senate:
Oct. 4-6: Casey 46, Smith 44
Sept. 18-20: Casey 46, Smith 41
Sept. 15-17: Casey 45, Smith 42