Did you miss us?
A staple of PoliticsPA returns with a new guy at the helm.
I'd like to thank everyone for your warm welcome as the new managing editor of PoliticsPA. It's nice to see that Republicans and Democrats can agree on that.
And as a result … we're only going for up arrows today.

Bethany Hafer
Nice work if you can get it! The daughter of former PA state treasurer Barbara Hafer has been the beneficiary of funds from her mother's political action committee. According to The Caucus, Hafer, the committee's treasurer, has been paid a monthly consulting fee for the last decade that has amounted to more than $500,000. Other expenses totaling more than $35,000 were listed as car and cell phone payments.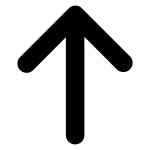 The Electric City
Distressed no more. DECD Secretary Dennis Davin announced on Tuesday that the city of Scranton's status as a distressed municipality under Act 47 was terminated. Scranton was designated as distressed under Act 47 on Jan. 10, 1992. The city is the seventh municipality under the Wolf administration to recover from distressed status. "We are grateful to all those past and present, who had a hand in putting us on a path to fiscal stability and enabled Scranton to finally shed the 'distressed' label," said Mayor Paige Cognetti to The Times Leader. "We know the path ahead will not always be easy, but we are working hard to secure the city's financial health now and for future generations."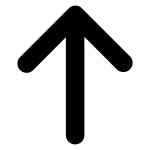 Conor Lamb
We had planned to give Rep. Conor Lamb (D-17) an up arrow because he was the sole U.S. Senate hopeful to appear today with President Biden – helpful in a Democratic primary. However, Biden's speech takes on new gravity following the bridge collapse this morning in Pittsburgh. The event, which miraculously caused no serious injuries, casts a spotlight on infrastructure. It's an issue that both men – Biden and Lamb – have emphasized.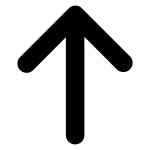 Salespeople
It's a great time to be in ad sales in the Keystone State. A combined $15.3 million has already been earmarked for TV ads by Republican candidates and groups. And POLITICO reports that the GOP senate primary could end up costing between $110 and $130 million. The Josh Shapiro campaign reported that its year-end haul totaled $13.4 million. Reminds one of the Beatles tune,
Money don't get everything, it's true
What it don't get, I can't use
Now give me money, (That's what I want)
That's what I want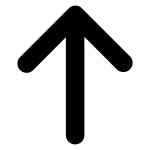 Jeff Bartos and Dave White
Shoe leather pays off. The GOP caucus victories posted by Jeff Bartos and Dave White in their races for the Republican nod for U.S. Senate and Governor shows support among party regulars. Bartos, the Montco businessman, won a pair of straw polls (Northeast, NE Central caucus) in northeast Pennsylvania last weekend after capturing the Republican State Committee's Central Caucus previously. White, a former Delco councilman, ended up on top of the NE Central straw poll but placed third in a second vote using rank voting. He also finished on top of the Central Caucus a week before. Although straw polls don't reflect the views of the entire State Committee, they are used by campaigns to reflect momentum.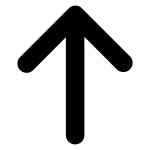 Willow the cat
President Joe Biden and first lady Jill Biden have added a cat to their pet family. The 2-year-old green-eyed, gray and white farm cat is from Pennsylvania and her name is Willow. Why Willow? The first lady's hometown is Willow Grove. The short-haired tabby made quite an impression on her after jumping up on stage and interrupting remarks during a 2020 campaign stop in Pennsylvania, spokesperson Michael LaRosa told the AP. The White House has not had a feline resident since Bush 43 and India. Willow joins Commander the German Shepherd in residence at the White House.