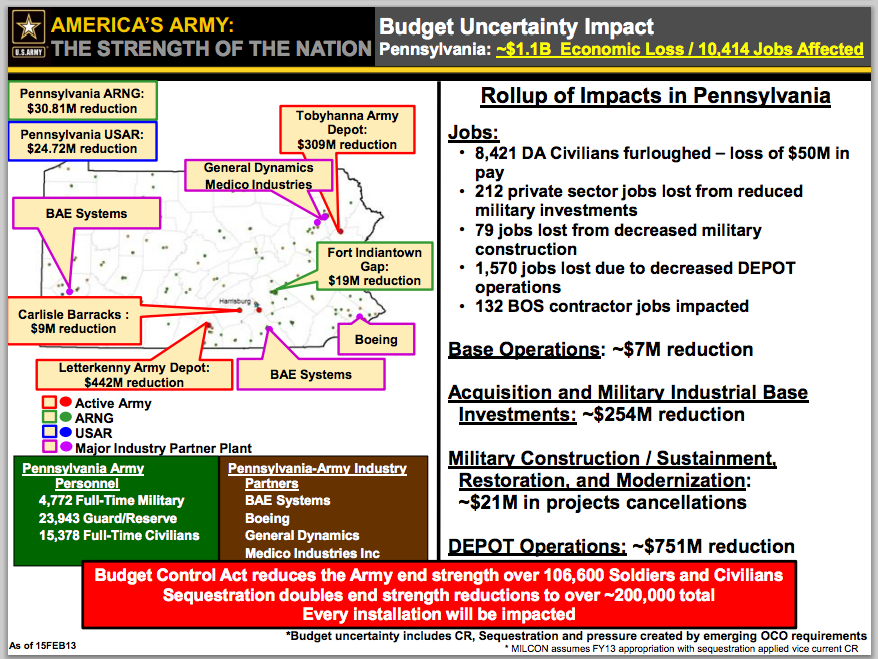 The Obama administration conceived it, Republicans and Democrats voted for it, and now Pennsylvania's military installations are dealing with it. Check out the U.S. Army's graphic of how the sequester will impact Pa.
The sequester is a bundle of automatic spending cuts that began March 1 because Congress couldn't devise a bipartisan debt reduction deal. It's $83 billion this year and $1.2 trillion over the next decade.
The full report is here; Pa. ranks third as far as sequester impacts by dollar amount. It takes into account only the near term impacts of the sequester.