Vernon Endorses Burns for Senate
By Tara Jerry, Contributing Writer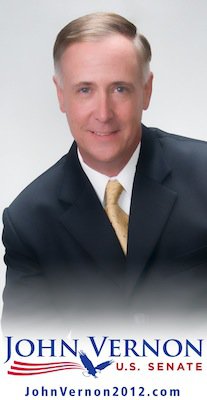 Colonel John Vernon, a former candidate for U.S. Senate, has endorsed small businessman and former Congressional candidate Tim Burns, the Burns campaign announced Monday.  Burns is seeking the Republican nomination in the challenge against incumbent Sen. Bob Casey.
In a statement released by the Burns campaign, Vernon said, "Tim Burns is a lifelong Republican that Pennsylvania voters can trust to defend the economic principles and Pennsylvania values that are sorely missing in Washington today."
Vernon dropped out of the Republican Senate race in December, citing the personal toll the campaign was taking on his family and his desire to support them. Although he did well for a first-time candidate, to many people he was not seen as a serious contender for the nomination in a field that includes candidates who have run before and have more funding.  Vernon served in the U.S. Army for 32 years before retiring as a Colonel in 2010.
Vernon's announcement comes just a few days after Laureen Cummings dropped out of the Republican Senate race and endorsed Burns.  In a statement, Cummings said, "Tim Burns is the right choice to restore our Republic and deliver a Constitutional Conservative to the United States Senate.  There is no doubt in my mind that Tim is the right choice for Pennsylvanian republicans, and I'm proud to endorse him."  Cummings founded the Scranton Tea Party.
Burns, of Washington County, announced his candidacy in October of last year.  He ran in a special election to replace the late Rep. John Murtha in May 2010, and lost again to Rep. Mark Critz in the general election that year.