WaPo Names PoliticsPA State's Best Political Blog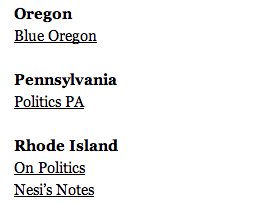 Thank you to our readers!
The Washington Post has named PoliticsPA Pennsylvania's best political blog.
It's the second time in a row we've been honored to receive that distinction from The Fix. Their previous list was published in August 2011.
Honorees are selected based on reader submissions.