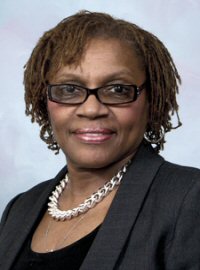 State Sen. LeAnna Washington (D-Phila) was considered a contender for the 13th district congressional seat. Now she's backing Marjorie Margolies.
Washington's district comprises a fifth of Pennsylvania's 13th, which is being vacated due to Congresswoman Allyson Schwartz's run for Governor.
She cited Margolies famous 1993 vote to pass President Clinton's budget bill in her statement of support.
"Marjorie Margolies showed us that one member can make a difference and I am confident that she will continue to make a difference when we send her back to Congress," she said.
Margolies represented the 13th District from 1993 to 1995.
Senator Washington was first elected to office as a State Representative for Pennsylvania's 200th District in 1993. In 2005, she won a special election to represent the Fourth District in the state's Senate. The person she replaced in that election was Allyson Schwartz.