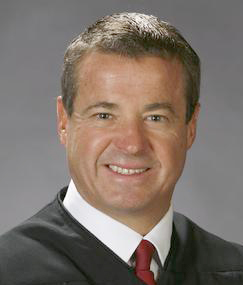 We have another declared candidate in the contests for a seat on the State's Supreme Court.
Superior Court Judge David Wecht is seeking to translate his twelve years of experience on the bench to a spot on the commonwealth's highest court.
Wecht, a Yale Law School Graduate, was elected to a ten-year term on the PA Superior Court in November 2011. Previous to that, he served as a trial judge on the Court of Common Pleas for PA's Fifth Judicial District, covering Allegheny County.
Announcing his campaign today, Wecht touted his extensive experience saying he wanted "to offer the people of Pennsylvania my twelve years of judicial experience and dedicated service in our trial and appellate courts. Our Supreme Court often helps define what justice means in this Commonwealth, and well-qualified jurists are essential to that work."
Aptly targeting Pennsylvania's recent judicial scandals, Wecht concluded, "One needs only to pick up a newspaper to see that our Supreme Court must rebuild the trust of Pennsylvanians. I pledge to work tirelessly to restore this trust in a way that will make the citizens of the Commonwealth proud of their Supreme Court and of the Justices who serve on it."