Dems in Battleground Westmoreland Co Endorse Altmire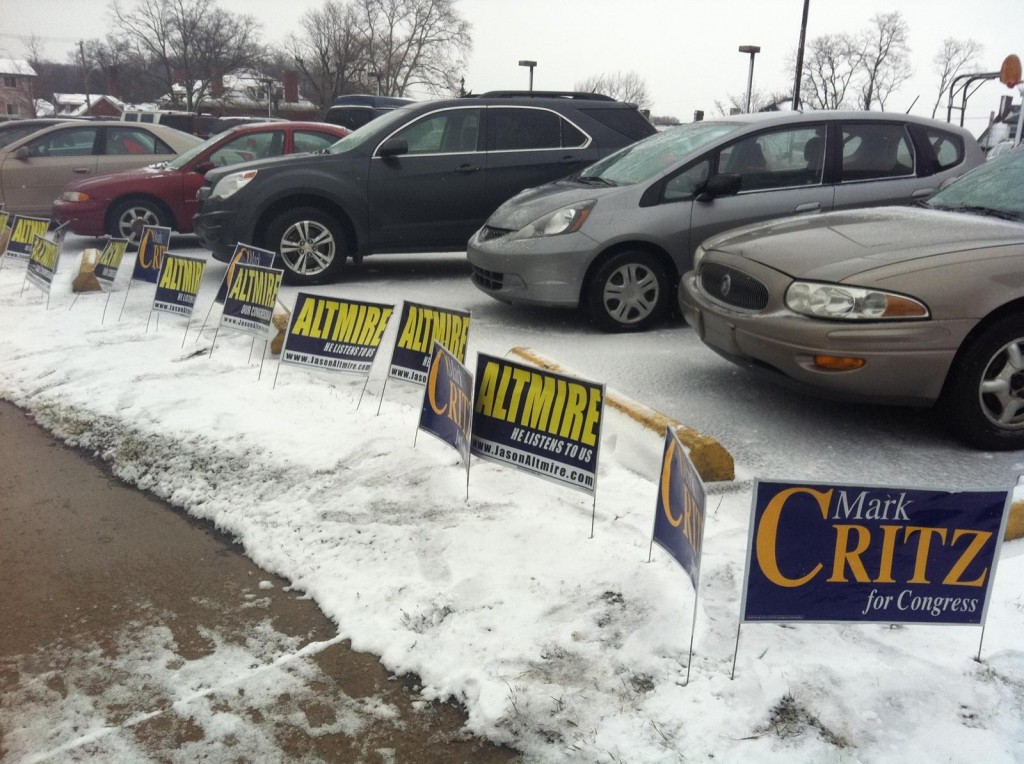 By a vote of 27 to 15, the Westmoreland County Democratic Committee voted to endorse Rep. Jason Altmire over Rep. Mark Critz. It's a noteworthy win, as much of the county in the newly drawn 12th is currently in Critz's district.
"Critz is 0 for 3 on county endorsements," blasted Altmire campaign manager Angela Ruslander. "His message isn't working."
A native of Lower Burrell in western Westmoreland, Altmire has long argued that he has an edge in the county. Indeed, committee members from his home turf and the nearby Allegheny-Kiski valley accounted for a sizable percent of the votes.
Though today's endorsement was not a must-win for Critz, Westmoreland County certainly will be on primary day.
Critz responded to the news with a statement that reiterated his charge that Altmire is too conservative for primary voters, and alluded to his ongoing challenge of his opponent's nominating petitions.
"As is evident in the petition signatures gathered by both campaigns, we have a superior, grassroots organization. Combined with the overwhelming support of organized labor, this will be crucial to victory in April," he said.
A Westmoreland Democratic insider said there was a strong effort by county and party officials on Critz's behalf including Commissioner Ted Kopas. That followed several days of mail from the campaigns. But fewer than half of the 89 committee members eligible to vote were present, due in part to inclement weather.
The source, who is currently neutral in the primary, said that Altmire delivered stronger remarks Saturday morning.
"Westmoreland is no longer going to be a drive through county," Altmire reportedly said. He also pledged to open a constituent services office there.
Critz, meanwhile, emphasized his work for Westmoreland County and that of late Congressman John Murtha.
Committee members from Mt. Pleasant and the Monongahela valley – Westmoreland residents who are also current constituents of Critz – are not included in the new 12th and were not eligible to vote.
Along with today's win, Altmire has received the endorsement of Democratic committees in Allegheny and Beaver counties. The three counties represent about 75 percent of the Democratic primary voters in the district.
Since the Somerset Dems do not endorse per their bylaws, and the Lawrence County Dems do not meet regularly, the only committee yet to endorse is Cambria, Critz's home base. Their meeting is Thursday.
The Republican candidate is Allegheny County attorney Keith Rothfus.