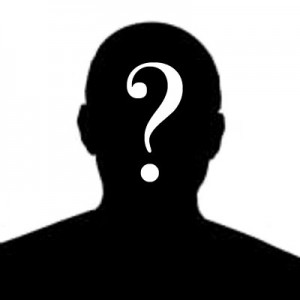 As Katie McGinty contemplates a Senate run, it's worth remembering that her candidacy would spark a major change in Governor's Wolf office.
If McGinty were to leave to jump into the Senate race, Gov. Wolf would be left without one of his most trusted advisors.
The two briefly served together in Ed Rendell's cabinet in 2008 (McGinty was DEP Secretary, Wolf the Revenue Secretary) but didn't really get to know each other until the 2014 campaign.
Both were striving for the same prize but there was an obvious rapport between them. McGinty was the only candidate who didn't seek to attack and try to tear down the early front-runner and Wolf seemed to respect her efforts.
He tried to install her as party chair, but when Jim Burn refused to step down Wolf instead chose McGinty to lead FreshStartPA, his own organization.
By the time the campaign was over, McGinty was the obvious choice for Chief of Staff.
Now, however, should she decide to seek higher office, she will leave the Governor in a lurch. We're currently at Day 17 in the budget standoff and there is no end in sight.
Therefore, the Governor will need a successor in place. In fact, it's likely he is already considering who he would want to take the second toughest job in the commonwealth.
We've prepared a list of possible candidates who could become Wolf's next Chief of Staff (presented in alphabetical order):
Steve Crawford – Crawford would have one major advantage, he's already done the job. He served as Gov. Rendell's Chief of Staff from 2009 to 2011. Perhaps more importantly, he was Secretary of Legislative Affairs from 2003 to 2009. Crawford has already been through budget fights, although the legislative leadership has changed quite a bit since then. It will also likely be difficult to convince him to give up lobbying and take up this burdensome position.
John Hanger – Hanger has already succeeded Katie McGinty once when he took over as Rendell's DEP Secretary in 2008. Hanger also ran for Governor last year though he dropped out in March. After endorsing Wolf a few weeks before the primary, he was named Secretary of Planning and Policy. His best advantage may be that, like McGinty, he has been both policy expert and politician.
Mary Isenhour – Loyalty is an integral attribute for any job, especially Chief of Staff, and Isenhour has been with Wolf since the beginning. She signed on to his campaign as a senior advisor while many pundits were debating whether Allyson Schwartz or Rob McCord would prevail in the Democratic primary. Isenhour also has a long resume as a political strategist and currently serves as the Governor's Secretary of Legislative Affairs. If Wolf wants continuity instead of change, and since he's in the middle of a budget standoff it's likely he would, this pick makes sense.
Ken Jarin – Jarin, on the other hand, would be an outside the box selection. A partner at Ballard Spahr, he doesn't bring much experience as a government employee to the table but he does bring a lot of party connections. Jarin is a major party fundraiser and he helped McGinty last year in the Governor's race. If the Governor wants to reach out to his party, he could turn to someone like Jarin.
Tony Lepore – Chief of Staff is a complex job but one way to make it easier is to chose someone who already has some experience. Lepore is at this moment Chief of Staff for the entire Senate Democratic Caucus. So he has the skills to deal with many subjects at once and also has deep connections among the legislators. His role in the turnpike episode a couple of years ago, though, may hold him back.
Joe Shafer – Sometimes simplest is the best, especially when you have to make a quick transition. Shafer was Wolf's Campaign Manager and already serves as Executive Deputy Chief of Staff. While in the midst of a budget standoff, it would likely be easiest just to move Shafer up a rung on the ladder and figure out the rest later. This avenue is also open to Wolf's other Deputy Chief of Staff (and Public Liaison Director) Obra Kernodle. Kernodle was the Gov's Deputy Campaign Manager and would be the logical choice if Shafer prefers to stay in his current position.
David Sweet – Sweet has a deep well of experience in government going back decades. He also took a position in the Governor's cabinet as a Special Assistant, where he advises on energy and manufacturing issues. Therefore, you wouldn't need to convince Sweet to move out of the profitable private sector back into the public sector, he's already there. The current budget situation may call for an experienced hand as Chief of Staff.
These, of course, are only a few of the potential possibilities and McGinty could ultimately decide to stay right where she is. If throws her hat into the Senate ring, however, the Governor will have to quickly chose who he wants battling beside him during his first big fight in Harrisburg.