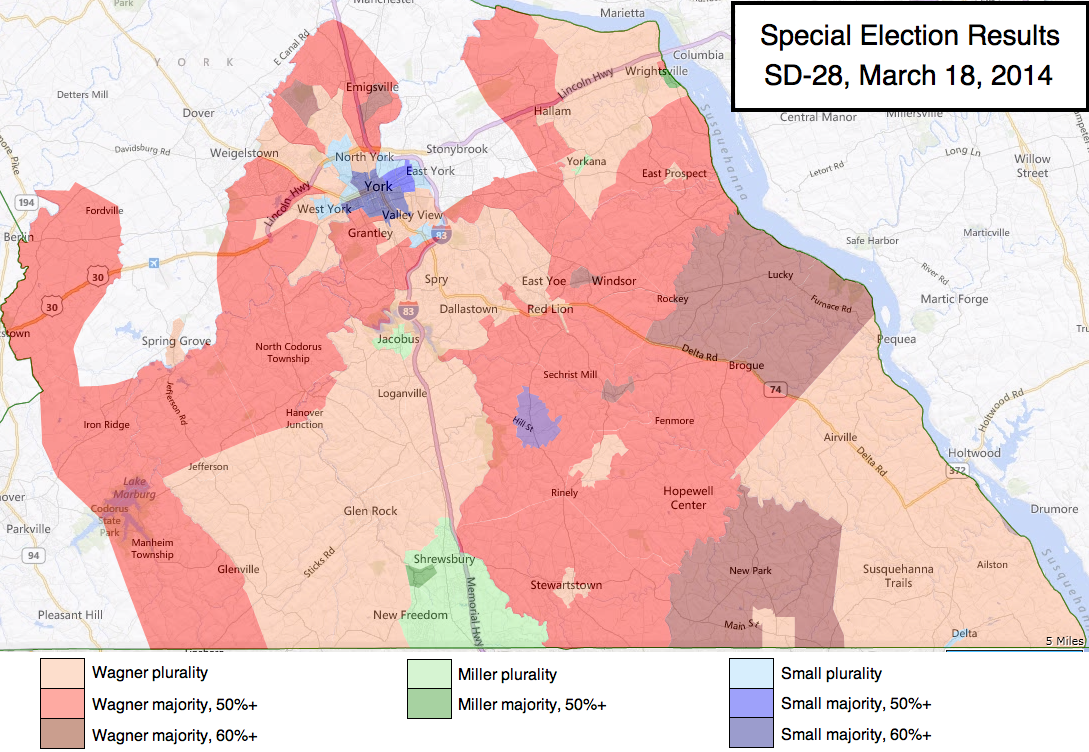 State Rep. Ron Miller decided not to pursue a rematch against businessman Scott Wagner. Based on the results of the special election contest between the two of them, it's no surprise.
Wagner's special election win last Tuesday was historic. As a write-in candidate he defeated Miller, the GOP nominee, as well as Democrat Linda Small. It marked the first time in Pennsylvania history that a state legislative candidate waged a successful write-in campaign.
It didn't hurt that the conservative businessman was largely able to bankroll his effort, which was opposed by Republicans dollars in Harrisburg.
Wagner will fill the remainder of former state Sen. Mike Waugh's term and will run for a new term this year.
On Wednesday, Miller withdrew his candidacy in the May primary election.
"I don't see the tone of the race changing a whole lot," Miller told the York Dispatch, commenting on the bitter, personal tone of the special election. "It's not good for York County, and I don't want to see us go through it."
The map above shows where each candidate won on March 18.
The lightest shade indicates a simple plurality. A solid shade indicates a candidate reached or exceeded 50% of the vote. A dark shade indicates a candidate hit or exceeded 60%. Red = Scott Wagner. Green = Ron Miller. Blue = Linda Small.
Miller earned a plurality in 9 precincts of the 111 in the district, including just 2 where he reached or exceeded 50% of the total vote.
Outside of the heavily Democratic City of York, which Small won handily, Wagner's performance was strong district-wide. Wagner won with 48% of the vote, Miller took 26.48%, and Small received 24.52%.
Troublingly for Ron Miller he lost even his own legislative district, shown in the map below. Wagner took 45.7% of the vote there, while Miller took 32.4% and Small received 21.9%.
Wagner faces first-time candidate Zachary Hearn in the GOP primary in May. Small is unopposed for the Democratic nomination.
Wagner, the owner of Penn Waste, advertises on PoliticsPA.