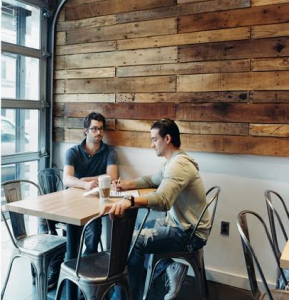 Center City Philadelphia is just a 90 minute train ride away, but to many new residents Harrisburg feels like another planet.
A mass migration, triggered by the promise of work and steady pay, is pulling hundreds of Democratic operatives out of their natural habitat in neighborhoods like Northern Liberties, Kensington and Lawrenceville.
Despite promising opportunities in Gov. Tom Wolf's administration, many are finding it difficult to adapt.
"It's the simple things I miss the most," said Atticus Wonderling, Wolf's deputy director of sustainability and green living. "Like an organic spinach, kale, apple, lemon, cucumber and ginger smoothie with a shot of wheatgrass."
The nearest organic juice bar is in Lancaster, a four hour trip by bicycle.
For Democratic operatives, who already socialize more than typical humans, Harrisburg can be especially challenging.
"I called some friends to go out and explore a new neighborhood in Harrisburg. They laughed at me. It turns out every bar in the city falls within a single 4-block radius," said Matilda Rose Arnold, who started in the administration last month.
Researchers warn that the sudden change could take months or even years to absorb.
"Something as simple as buying food can be a big shock for Wolf staffers," said Dr. Richard Arbogast, an expert in human migration. "There are no bike lanes in Harrisburg to offer easy access to Whole Foods or a quaint organic grocers. If they want food, they have to obtain an automobile and drive to a Walmart like everyone else."
Some worry the local environment isn't equipped for the sudden influx. A recent study found that while demand has risen sharply in recent months, the supply of basics like fair trade coffee, skinny jeans, vegan restaurants and microbreweries remains stagnant.
Affordable apartments in quaint, walkable neighborhoods are virtually non-existent.
The departure of the previous administration had virtually no effect on available apartment stock, as Census data show the average Corbett staffer lived in a home they owned located at least 30 minutes from the nearest urban area.
Dr. Arbogast is hopeful that most will make the transition successfully.
"Humans are resilient. By this time next year, they'll be commuting to work from their houses in the suburbs."
"That is, if they can survive the lame music scene here."