Announcing PoliticsPA's Politico Celebrity Look-Alikes
Good afternoon politicos. PoliticsPA is pleased to announce our upcoming celebrity look-alikes feature, and we need your help.
Next week, we will roll out our photo gallery of elected officials, staffers, journalists, consultants and other politicos who resemble celebrities. We want your suggestions as to who should make the list.
The classic example, of course, is our Governor Tom Corbett and the late, great Leslie Neilsen.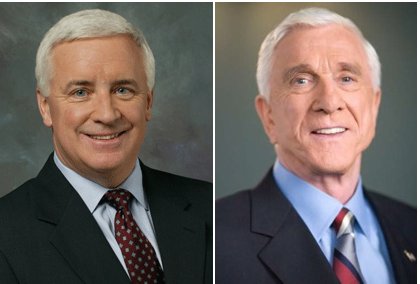 You can submit your ideas by emailing photos or links to Sy at snyder@politicspa.com, posting them on Sy's Facebook page, tweeting @PoliticsPA or, by commenting on this story.