Fitzpatrick, Meehan Buck Party on Food Stamps Bill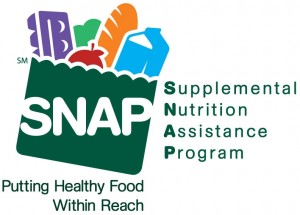 When the House of Representatives passed a bill that would cut $39 billion from the Supplemental Nutrition Assistance Program (SNAP) over the next decade, all but two of Pennsylvania's congressmen voted along party lines.
The bill came from the House's Republican majority and passed Thursday 217 to 210.
Of the 15 Republican legislators who broke ranks and joined the Democratic opposition, two were from Philadelphia's suburbs: Mike Fitzpatrick (R-Bucks) and Pat Meehan (R-Delaware).
"Many families throughout the 7th District rely on SNAP as an important safety net," Meehan wrote. "There is no doubt that reforms are necessary to ensure SNAP dollars are used wisely and appropriately, though I'm concerned that this legislation would have hurt the very people who need assistance the most."
Every Democratic congressman voted against the measure.
Chaka Fattah (D-Philadelphia) explained his position on his congressional website.
"As a Member of Congress, and as an American, I believe we have a fundamental responsibility to ensure the most vulnerable members of our communities have secure access to food. Tonight I voted against legislation that would endanger our nation's children, veterans, and seniors by denying them the assurance of this basic need."
Glenn Thompson (R-Centre) was among those voted in favor of the party's bill.
"We have a moral obligation to ensure that the neediest of individuals receive basic nutrition. We also have an obligation to live within our means and ensure that government policies promote, rather than impede, economic opportunity. "
The Washington Post notes that Democratic aides had predicted five more Republican lawmakers to side with the Democrats on the food stamp bill. Most of the GOP's "no" votes came from suburban congressmen, like Meehan and Fitzpatrick.
It's unlikely that the GOP version of the bill will pass the Senate, let alone earn a presidential signature.
In June, the Senate passed a bipartisan bill that did not contain significant cuts. Senator Bob Casey approved the Agriculture Reform, Food and Jobs Act of 2013. His colleague, Senator Pat Toomey, opposed it.