Redistricting Watch: Preliminary PA Legislative Maps
Here are the GOP-sponsored preliminary new maps of Pa. legislative districts. These proposed boundaries were approved by the Legislative Reapportionment Commission at Monday's hearing. Both Republicans (PA Senate Majority Leader Dominic Pileggi and House Majority Leader Mike Turzai) and Chairman Stephen McEwen voted in favor of these maps. Both Democrats (Sen. Minority Leader Jay Costa and House Minority Leader Frank Dermody) voted against.
These are preliminary, with the final product to be voted on after a 30 day period of public review. However, this is the framework that the LRC is working from.
PA Senate
PA House – SEPA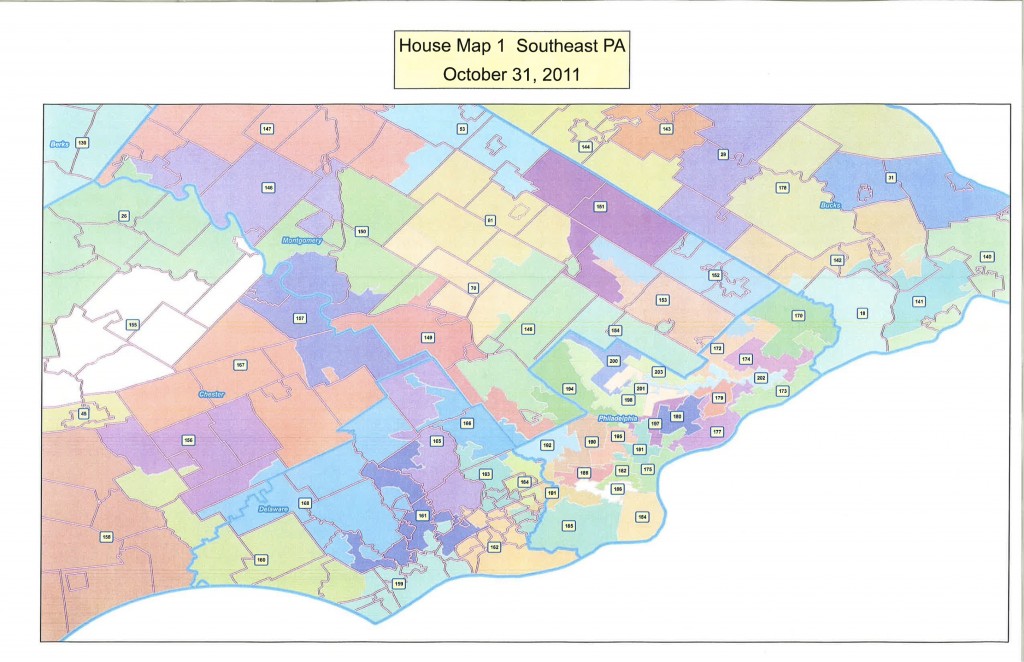 PA House – SWPA