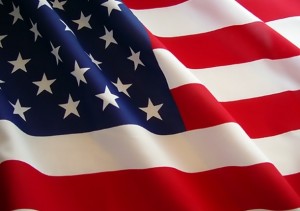 Wolf names McGinty as Chief of Staff, Sturla will challenge Dermody for leadership of the House Dems and Rendell criticizes the Democrats' midterm efforts. Happy Veterans Day politicos, here's the Buzz!
PA-Gov: McGinty To Serve as Wolf's Chief of Staff: The former DEP Secretary and Gubernatorial nominee will serve as Governor-elect Tom Wolf's Chief of Staff.
Sturla to Challenge Dermody for House Dems Leadership: Another leadership battle is brewing among the Democratic ranks in the State House.
Rendell: Democrats Did "Piss-Poor Job of Giving Voters a Message": The former PA governor says the Democrats failed to establish a national brand.
Statewide
State House Sound Bites: Voters will have chance to remake Pa. high court
State House Sound Bites: Toomey sees opportunity in GOP gains in Senate
State House Sound Bites: Mumia Abu-Jamal sues over Pa. law restricting speech
State House Sound Bites: School advocates sue Pennsylvania over funding
State House Sound Bites: Pa. Gov-elect Wolf names McGinty as chief of staff
State House Sound Bites: Pennsylvania cities sue over law on firearm rules
State House Sound Bites: Lawsuit over gun rules focuses on procedure, not policy
State House Sound Bites: McGinty, new top Wolf aide, eyes budget challenge
State House Sound Bites: Attorney: Police refused access to ambush suspect
PA Independent: Brand-new PA House member faces AG investigation
Philadelphia
WHYY Newsworks: Casey, Toomey accentuate the positive at Philly forum
WHYY Newsworks: FY 2016 budget requests begin in Delaware
WHYY Newsworks: Back to the future: Mayor Ed Rendell?
WHYY Newsworks: Abu-Jamal challenges Pa. law restricting speech of offenders
WHYY Newsworks: Philly, Lancaster target 'NRA law'
WHYY Newsworks: Claiming Pa. shortchanges kids, coalition seeks funding for 'thorough' education
Daily News: Merchants say cigarette tax is a business-killer
The Inquirer: Wolf names McGinty chief of staff
Philly.com: Barracks ambushed in September to reopen
The Inquirer:  Districts, parents sue Pa. over education funding
The Inquirer: Nutter presses case for selling PGW
The Inquirer:  Pa. official writes about her complicated life as a lesbian
SEPA
Daily Local News: Costello promises openness, production
Delco Daily Times: Pa. Gov-elect Wolf taps Katie McGinty as chief of staff
Daily Local News:  School advocates sue Pennsylvania over funding
Daily Local News:  Pa. cities sue over new law letting NRA sue
Pottstown Mercury:  Montgomery County's budget deficit reduced by $660K in 3rd quarter
Pottstown Mercury:  Pottstown receives $300K grant from PennDOT for sidewalks, bike lanes
Pottstown Mercury:  Costello to resign as Chesco commissioner with Congress in sight
Pittsburgh
Post Gazette:  Peduto's budget creates department for building inspection, permits in Pittsburgh
AP: Gov.-elect Wolf names McGinty chief of staff
AP: Pittsburgh, Philadelphia sue over law on firearm rules
Tribune Review: Government courts, offices closing for Veterans Day
Tribune Review: Peduto proposes major reorganization of Bureau of Building Inspection
Tribune Review:  Postal Service target of breach
Business Times:  Pitt researchers looking for way to recycle gas well wastewater
Business Times: Why Obamacare exchanges won't cover as many folks as expected in 2015
Southwest
Tribune Democrat: Wolf to participate in Tuesday's Parade
Tribune Democrat: State approves $1.5 million for three projects
Observer-Reporter:  Waynesburg council approves tentative budget; no tax hike proposed
Mirror: City manager: Raise taxes by 6.3 mills
County Times:  Rochester Township preliminary budget calls for 3-mill increase
NEPA
Record:  Matamoras considers adding new tax or cutting trash collection
Record: Voter turnout down from four years ago
AP: School advocates sue Pa. over funding
Times Leader: 'Standardized patients' help future doctors learn at TCMC in Scranton
News Item: City taxes may see major hike
South Central
Sentinel: Commissioners approve clean water resolution
Daily News: Mt. Gretna has no tax increase in tentative 2015 budget
Intelligencer: Health insurance counselors expect second marketplace enrollment period to go more smoothly
Intelligencer: Sturla, Smucker launch challenges for leadership posts
Daily Record: York City Schools should go all charter by July 2015, recovery officer says
Daily Record: Gov.-elect Tom Wolf picks Katie McGinty as chief of staff
Dispatch: State appointee gives York City school board an ultimatum
Roxbury: Gun legislation petition filed in Commonwealth Court
Patriot-News: No tax increase in Carroll Township's proposed 2015 budget
Patriot-News: Harrisburg mayor cancels workshop in face of legal questions, meets with three council members to avoid quorum
Patriot-News: Violent crime down in York, up slightly in Lancaster according to 2013 FBI crime stats
Lehigh Valley
Morning Call: Schools suing PA officials over education funding
Morning Call: McGinty to serve as Wolf's chief of staff
Morning Call: Lehigh County Court enlists veterans to mentor vets in trouble with the law
Eagle: Wyomissing school board taking its case for a fence to court
Eagle: Mental health cases a major driver of costs at Berks County Prison
Express-Times: New Pennsylvania law opens communities with gun ordinances to lawsuits
Express-Times: Community Exchange time bank offers Lehigh Valley residents free services for assisting others
Express-Times: Easton Area School Board expected to discuss bus cameras
North by Northwest
Daily Times: State College ranks among top places for veterans
Times-News: Wolf: McGinty will help him work with lawmakers
Times-News: Wolf goes online to offer transition info
WICU: Emotional Testimony at PUC Hearing on Penelec Rate Hike Request
Opinion
Post Gazette: It's time to take the profit out of health care
Post Gazette:  E.J. Dionne Jr. / Governing fantasy: Forget any notion that we'll see bipartisan progress
Tribune Review: Lame ducks should avoid health policy
Morning Call: Allentown neighborhoods need full attention
Eagle: Editorial: Voters favor, reject ballot measures on pot, abortion
Daily Times: Their View | To raise voter turnout, simplify the voting process
Dispatch: EDITORIAL: Salute to our veterans
Pottstown Mercury:  How the GOP establishment plans to steal your election
Pottstown Mercury:  Pottstown no-tax-hike budget sends a powerful message
Daily Local News:  A legacy upheld: Why we honor those who served
The Inquirer: Not just junk in emails
Daily News: Letters: The must-answer PGW sale questions
Daily News:  Wounded veterans, families pay a life-long price
Blogs
Keystone State Education Coalition: NYT: States Listen as Parents Give Rampant Testing an F
2 Political Junkies: Follow the money
Keystone Politics: PA School Funding "Formula" Systematically Shortchanges Non-White Students