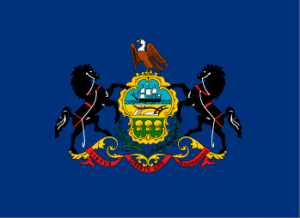 The budget fight continues in Harrisburg, and in DC Toomey pivots against the immigration bill. Good morning politicos, here's the Buzz.
Wednesday Budget Buzz: The transportation bill gets on track in the House (sort of) and liquor moves forward in the Senate. Here are the the latest updates from the contentious budget fight.
Politically Uncorrected: Corbett's Testing Time: Whatever one thinks of Governor Tom Corbett, almost everyone agrees the few remaining days before the legislature's summer recess will be the critical testing point of his gubernatorial tenure.
Toomey "Unlikely" to Support Immigration Bill: The Senator opposed cloture on the Hoeven-Corker compromise and says he expects to vote no on final passage of immigration reform.
Legislative election update
HD-141: Tony Sposato, a member of Neshaminy School Board Member, is running against Rep. Tina Davis (D-Bucks).
Statewide
AP: Pa. Senate OKs Bill To Allow Health Care Apologies
StateImpactPA: Corbett Calls Obama's Climate Change Proposal A War On Coal And Jobs
Capitolwire: OFF THE FLOOR: Amendments loom for liquor bill in Senate. House searching for Transportation plan
Capitolwire: Better than 'a 50-50 chance' House panel moves transportation bill, Hess says
Capitolwire: Final PERC analyses to offer wide range of opinions on cost of 401(k)-style pension plan for state employees
Capitolwire: Court denies state officials' mediation request over $60 million fine
Philadelphia
AP: Philadelphia Children's Charity Faces Federal Grant Freeze After Inspection
Inquirer: Former Chesco judge Rita Arnold pleads guilty
Inquirer: Proposed cigarette tax seen as big plus for Philadelphians' health
Commonwealth Confidential: Tuesday's budget roundup: T-minus 5 days
Heard In The Hall: Nutter Ends Term Leading Mayors' Conference
Heard In The Hall: AVI, Cigarette Tax Bills Get Early Nod in Harrisburg
PhillyClout: Bill Clinton touts immigration reform in Philly
PhillyClout: Chair of city panel resigns, admits role in campaign fraud scheme
WHYY Newsworks: Transportation funding strategy still stalled in Pa.
WHYY Newsworks: American Muslim Conference Slated for Harrisburg
KYW Newsradio: Philadelphia Teachers, Students, Parents Join Rally In Harrisburg For School Funding
KYW Newsradio: Pa. House Democrats Cry Foul Over Republican Transportation Funding Amendment
SEPA
Daily Local: Former judge pleads guilty to tampering, obstruction
Daily Local: City to tap trust fund again
Pottstown Mercury: Spring-Ford School Board finalizes 2013-14 budget with 1.96% tax increase
Daily Times: The Fight over Gun Control: Tracking Delaware County's illegal firearms
Daily Times: NAACP chapter, law enforcement group throw support behind Sen. Daylin Leach's pot legalization bill
Pittsburgh
Post-Gazette: Pittsburgh seeks dismissal of 'bizarre' UPMC civil-rights complaint
Post-Gazette: Liberty Avenue to close in Downtown Pittsburgh for Supreme Court same-sex marriage announcements
Tribune Review: Doctors group tells Excela Health board of trustees it wants to maintain independence
Tribune Review: City fires back in tax dispute with UPMC
Tribune Review: Pittsburgh's smart; survey says so
Tribune Review: Portion of Liberty Avenue to close for gay marriage rally
WPXI: City Council votes for free evening parking
WTAE: City Council votes not to extend parking meter enforcement
CBS: Education Advocates Protest Funding Cuts In Harrisburg
CBS: City Council Gives Preliminary Approval on Parking Enforcement Bill
CBS: Liberty Ave. Closed in Part Wednesday For Gay Rally
Southwest
Beaver County Times: Heritage Valley nurses rally against contract proposals
Tribune-Democrat: Windber council to meet at 6 tonight
South Central
Patriot-News: Lavish dinners and turnpike contracts: Day 2 of the pay-to-play hearing
Patriot-News: Audit shows two Dauphin County districts were overbilled $1 million for transportation services
Patriot-News: HACC denies wrongdoing in whistle-blower lawsuit filed by employee
Patriot-News: Mixed progress seen on Corbett's agenda as budget deadline nears
Patriot-News: Liquor privatization proposal not convenient for consumers, retailers say
Patriot-News: Pa. House Republicans line up against Medicaid expansion
Carlisle Sentinel: Hampden Township approves road resurfacing project
Carlisle Sentinel: York County to expand tourist attraction
NEPA
Times-Tribune: Study finds more gas in water near Marcellus Shale wells
Times-Tribune: Witness: Danchak and Mellow enjoyed 'bromance'
Standard Speaker: Judges order new election for school board
Standard Speaker: Election director 'had no idea' district crossed county lines
Lehigh Valley
Morning Call: Rising interest rates put damper on Northampton County bridge bond
Morning Call: East Penn budget passes after testy debate
Morning Call: Northampton school district sets timeline for implementing Obamacare for part-timers
Morning Call: Bethlehem council committee backs mortgage foreclosure registry
North by Northwest
Sun-Gazette: Muncy School Board to raise property taxes
Sun-Gazette: Board to cover budget with reserves, tax hike
Centre Daily News: Sen. Casey pushes for restored medical research funding
Centre Daily News: Moody's revises NCAA credit outlook to negative
Opinions
Patriot-News: Affirmative action survives opponents' attempt at knockout blow: Editorial Quick Take
Philly.com: Letters: Latinos and Jews, working together for Philadelphia schools
Times-Tribune: Fund drilling health study
Morning Call: Pa. reviewing how to make energy efficiency improvements affordable
Reading Eagle: Daniel Boone board member resigns after budget vote
Reading Eagle: City school budget would raise taxes
Express Times: Reduced busing radius for private, charter schools could save districts money, Parkland officials say
Express Times: Allentown School District under investigation for possible discrimination against minority students
Blogs
Keystone Politics: Poll: Pennsylvanians Are Willing to Pay More Taxes to Fund Schools
Keystone Politics: Is David Cohen Still Salty That Joe Sestak Didn't Support the Comcast-NBC Merger?
Keystone Politics: Advanced Political Strategy Homework
Keystone Politics: Regionalize Local Governments to End the Tax Incentives Arms Race
Keystone Politics: Pay For Transit Locally With Increased Local Speed Limit Enforcement
John Hanger: Jobs Disaster: PA Creates Less Jobs Than Tiny Delaware Over Last 12 Months
John Hanger: Hot Fracking Facts: New Duke Drilling Study Is Big National News