Pat Toomey. It's a banner week for Pennsylvania's junior Senator. Toomey got a major (promotion) this week when Minority Leader McConnell named him to the debt super committee. He'll be at the table working to cut $1.5 trillion from the budget, and even tinker with entitlement programs. For a fiscal hawk and policy wonk like Toomey, this is a dream come true.
.
.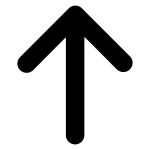 Michael Nutter. The good mayor had a definitive moment this week when he gave an impassioned speech against recent teen mob activity from the pulpit of Mt. Carmel Baptist Church. He stepped into hazardous territory when he singled out the challenges, internal and external, facing Philadelphia's black community. Far from from turning him into a pariah (as one might have reasonably expected), his speech has drawn support from all quarters – from the leader of the Philly NAACP to… Glen Beck.
Corbett administration. Another embarrassing moment has egg on the face of a high-ranking public official. Philip Abromats, a top-level official at the Department of Public Welfare, is taking heat for yelling at the Rev. Norma Kenley-Barber… for taking his parking space. (He's since lost his spot and his state car). It's the latest in a trend in the admin, helpfully compiled here by the PA Dems. For more, see the next entry.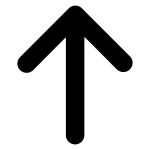 Bill DeWeese. Up: Turnabout is fair play, and the indicted former Speaker is having a field day this week with his self-coined 'Zogbygate' scandal, during which a member of Gov. Corbett's security detail gave a ride to the wife of Budget Secretary Charles Zogby after she was arrested. It's clear he's having fun. Down: His trial is still scheduled for January.
Wacky Philly protesters. A few education advocates stormed Philly Councilman Brian O'Neill's office this week, demanding answers for voting against a favorable resolution. Only one problem: O'Neill voted they way they wanted. They got him mixed up with colleague Jack Kelly. They were quickly escorted out by police.