By Keegan Gibson, Managing Editor
A fresh Quinnipiac poll shows President Obama's approval ratings have gone up in Pennsylvania, giving the President his highest numbers since July 2009. December's poll had Obama's approval split, 44 – 43 percent.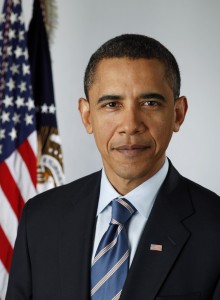 The numbers are better across the board for the President, who would win an election against a generic Republican opponent 45 percent to 39 percent. Pennsylvanians believe Obama deserves a second term by a  48 – 45 percent margin.
"Obama's reversal is fueled in part by his improved standing among independent voters," credits Quinnipiac pollster Peter Brown. "In December, they split on his job performance 41 – 42 percent; now they approve 50 – 46 percent. Democrats now approve 81 – 14 percent, compared to 72 – 17 percent in December, while Republicans disapprove 80 – 15 percent, compared to 75 – 18 percent in December. His strength is largely among women who give him a thumbs-up 55 – 39 percent, while men split 47 – 49 percent."
Geographically, Obama's strongest areas of support are predictable. Here is each region, ranked in order of approval ratings (Region: approval%-disapproval%): Philly: 85-15; SEPA: 55-41; Allegheny: 52-43; NEPA: 50-43; NWPA: 49-47; SWPA: 38-57; Central: 37-57.
Signs of an improving economy likely buoyed the President's approval. The unemployment rate has steadily fallen in Pennsylvania, with different reports estimating it between 8.1 percent and 8.5 percent, down from its peak of 9.8% in February 2010.
These numbers are good news for the White House, as Pennsylvania will remain an important battleground state in the 2012 Presidential election despite taking a hit with the new census calculations.
Pennsylvania typically is listed among 'must-win' states for national Democratic candidates and is always a high prize for Republicans. Pennsylvania hasn't gone GOP in a presidential race since George Bush Sr., in 1988.
Silver Lining for the GOP
The poll also offered some good news for Republicans.
Obama's numbers in northeast PA could be a cause for hope among the GOP, as he barely wins the traditionally Democratic area by a 39 – 35 percent margin against a generic Republican opponent.
The President's dismal numbers in southwest PA are equally encouraging (a generic Republican leads the president there 44 – 32 percent). As a basis for comparison, Obama polled neck and neck with McCain in southwest PA, 47 – 47 percent, in the final Quinnipiac poll before election day in 2008.
The GOP is still winning the public debate over health care reform, which PA voters favor repealing by a 48 – 42 percent margin. 47 percent of independents and a full 22 percent of Democrats favor repeal.
And to round it out, newly elected Senator Toomey's approval rating is 41 – 21 percent.
From February 8 – 14, Quinnipiac University surveyed 1,366 registered voters with a margin of error of +/- 2.7 percentage points. Live interviewers call land lines and cell phones.