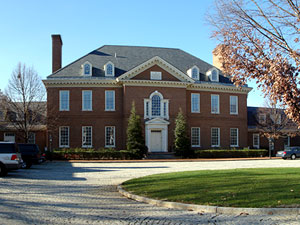 In political campaigns, it's important to contrast yourself from your opponent. Governor Corbett and Secretary Wolf seem to have taken that truism to heart this week.
Throughout the week both candidates sought to paint a positive picture of what they have done, or will do, while also trying to poke holes into each other's platforms and records.
Corbett
In anticipation of this November's midterm elections, the Republican Governor's Association unveiled a series of YouTube videos to highlight their incumbent candidates. The video series, titled "American Comeback", seeks to promote the accomplishments and records of the GOP Governors.
"Pennsylvania is going in the right direction," Governor Corbett states in the video. "We are positively moving forward. What we have done in balancing the budget – reducing our 4.2 billion dollar deficit when I took office without raising taxes – has allowed us to become much more attractive to businesses than we were before."
"Republican governors have the ideas that deliver results for their states, and it's those ideas that are winning the fight for jobs and economic growth," RGA Chairman (and Corbett pal) Chris Christie stated. "These reformers are leading the way, putting in place pro-jobs and pro-growth policies for one reason: They work. Some politicians just talk about creating jobs and reviving struggling economies, but Republican governors are actually doing it. The result is stronger, more prosperous states that work."
It wasn't all positivity, though, as the GOP attempted to make the case that Wolf has no plan for Pennsylvania's future.
"Where is Tom Wolf's budget proposal?" PA Republican Party Chairman Rob Gleason said. "Tom Wolf is more than comfortable with criticizing budgets, but he has refused to offer a concrete budget of his own. As someone who's spent months running a negative campaign against Governor Corbett, why hasn't he found the time to produce his own budget plan? Does he not believe the people of Pennsylvania deserve to know how much his spending plan will cost them?"
"It's not an accident that Tom Wolf is not attaching hard numbers to his campaign promises," Gleason continued. "The fact of the matter is that the price tags of Tom Wolf's liberal campaign promises would give Pennsylvanians sticker shock. At a time when Pennsylvania's economy is growing while the national economy is shrinking, Pennsylvanians simply cannot afford to go back to the days out-of-control spending."
Wolf
Meanwhile, the Wolf campaign sought to portray the Corbett Administration as a failure in the midst of the current budgetary struggles. In an email entitled "Pennsylvania: An Economy in Free-Fall", Wolf campaign Press Secretary Jeffrey Sheridan detailed all the Governor's supposed failings.
"Governor Corbett continues to claim that his leadership has resulted in the improvement of Pennsylvania's economy, but the truth paints a very different picture," Sheridan wrote. "Reality shows our state's economy in free-fall as a result of Governor Corbett's failed leadership."
Sheridan went on to hammer Corbett on a number of issues, starting with the Governor's refusal to support a severance tax. He then pointed out that since Gov. Corbett took office, the state ranks 49th in job creation and that PA's GDP grew only 0.7% last year. Finally, he noted the estimated $532 million revenue shortfall and the negative consequences that could result.
"Governor Corbett continues his mismanagement and is only proposing to kick the can down the road," Sheridan concluded. "Pennsylvania is likely looking at a similar budget situation next year. Right now, all three major bond rating agencies are threatening to further downgrade Pennsylvania's credit rating — which has already been downgraded twice under Governor Corbett's leadership. It is clear that Governor Corbett's policies have failed and that Pennsylvania families are suffering the consequences."
To start out the week, Tom Wolf made his first major post-committee meeting campaign stop when he visited the Martin Guitar factory in Nazareth. The well-known cabinet magnate spotlighted the fact that the factory is a sixth-generation family business.
"They treat their workers fairly, obviously that's why they stay so long here," Wolf said of the business. "They're in it with their employees which is why they succeed."
"We can go head-to-head with anyone in the world with American workers as well. We're productive and close to the market," he continued.
It's highly likely Wolf will continue to visit businesses throughout the state over the next few months to emphasize his own private-sector experience and contrast his economic record with Gov. Corbett.