PhillyClout: GOP Mayoral Candidate Karen Brown Files 'Equal Time' Complaint Against NBC Affiliate In Philadelphia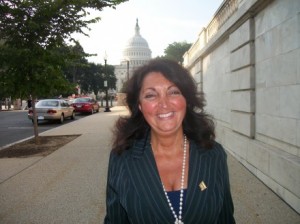 Read more here.
Karen Brown, the Republican nominee for mayor, is back at war with NBC10 over a live "town hall meeting" the station hosted with Mayor Nutter last week. She just had her attorney, Republican Matt Wolfe, file a complaint with the Federal Communications Commission against NBC10.
Brown insisted last week that she deserved to participate in Nutter's town hall program, citing a federal law on how stations should provide equal time to political candidates.  She protested outside during the event but stopped when NBC10 promised to provide her with some air time.