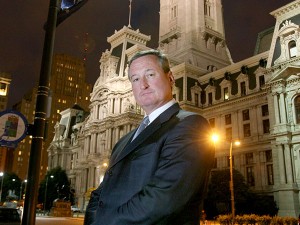 Labor continues to line up behind Jim Kenney's campaign for Mayor of Philadelphia.
Today, the Kenney team announced the support of Lodge 5 of the Fraternal Order of Police and their President John McNesby.
"Jim Kenney has fought time and again to provide Philadelphia police officers with the resources they need not only to keep our city safe, but also to create real community policing programs," McNesby said. "From securing updated equipment to supporting focused deterrence, Jim has proved he understands the social and physical challenges of urban policing. We look forward to working with him to continue reforming programs that in the past have created a divide between police and the neighborhoods they serve."
"As the son of a firefighter, I have a special appreciation for the sacrifices these men and women make by putting their lives on the line every day to protect our city," Kenney responded. "As mayor, I will work with police leadership and the rank and file to end practices like stop-and-frisk that drive a wedge between citizens and police. We must create a culture where Philadelphians respect their officers and feel that every officer also respect their rights."
Kenney has received a recent surge of support from labor that's involved: a Super PAC TV ad from a group backed by the IBEW 98; the endorsement of the Philadelphia AFL-CIO; and the support of the Philadelphia Federation of Teachers.